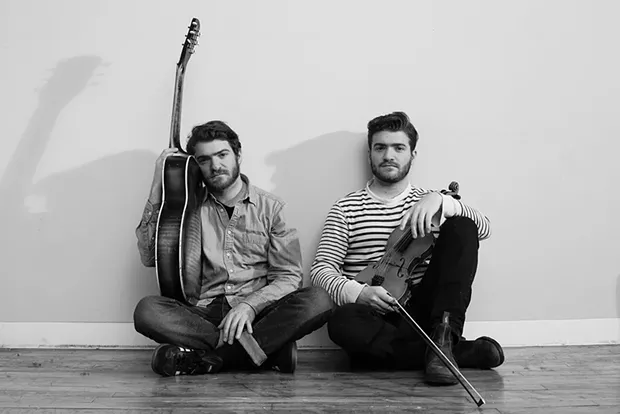 Photo by Justin Camerer, courtesy of the artists
The Brother Brothers play the Old Steeple on Friday, Jan. 11 at 7:30 p.m.
Multi-instrumentalists and identical twins Adam and David Moss hail from Brooklyn by way of Peoria, Illinois. Together they make up The Brother Brothers and play a noir style of folk and bluegrass that draws on the twilit chapters of the Great American Songbook. The music is tight and technically advanced, but it's the feeling, that beautiful plangent feeling, that makes these brothers so special. Come see what I am talking about at The Old Steeple tonight at 7:30 p.m. ($25). Catch the twins on stage and then, weather permitting, allow yourself a peek at the Gemini constellation of Castor and Pollux on the drive home because this is a great time to do so.