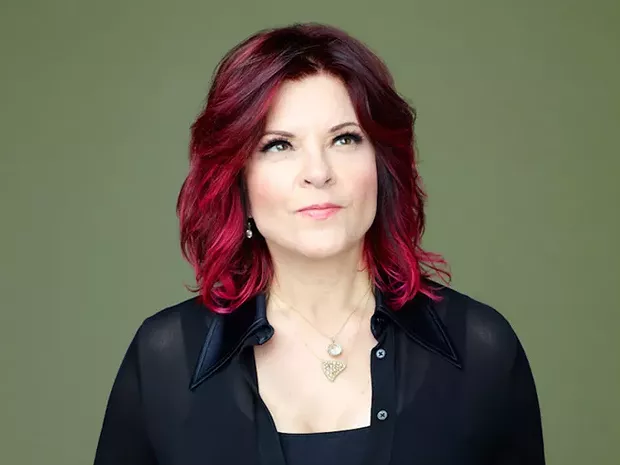 Photo by Michael Levine, courtesy of the artist
Rosanne Cash.
Rosanne Cash is a woman who, over the course of 40 years of releasing records, writing books and playing concerts, has eclipsed her famous surname many times over with her formidable talent. That talent is for writing personal songs of darkness turned outwards and magnified universally until they have colored every listener with a sunglasses tint that reveals all the pain that the bright lights hide. She is one of the few living artists whose entire discography is rewarding. Tonight she comes to Eureka — a first — on the back of her latest release She Remembers Everything. She will be joined onstage at the Arkley Center for the Performing Arts with her life and musical partner John Leventhal for an expo of her truth-blackened beauties. 8 p.m. ($66). (Read more on page 17.)
If you crave American music but prefer the budget and the atmosphere of a local watering hole, look no further than the Kingfoot show tonight at the Logger Bar. The boys start it up around 9 p.m. and the show is free to all comers with a calm disposition and desire to carry on through the night.