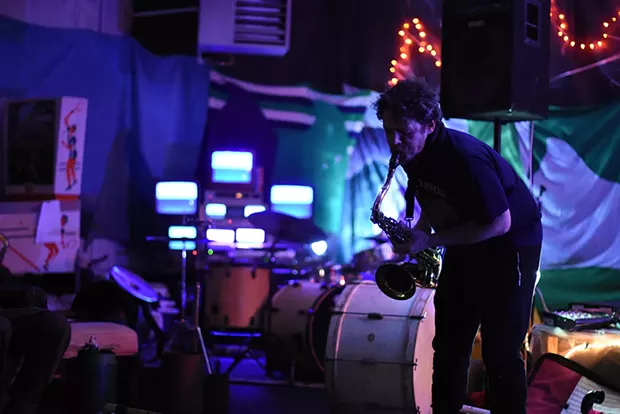 PHOTO BY LISKEN ROSSI, COURTESY OF THE ARTIST
This Saxophone Kills Fascists returns to The Outer Space on Monday, Jan. 28 at 7 p.m.
Arrington de Dionyso is the brains as well as embouchure behind the free and world jazz protest act This Saxophone Kills Fascists. He returns to The Outer Space tonight at 7 p.m. to blow down the walls of the proverbial modern American Jericho with his godly horn. Joining him will be local sound collective Medicine Baul as well as Arcata's up and coming abstract surf band Sue and the Namies ($6).