Photo by Mark McKenna
Emcee Johanna Nagan places the sash on Mr. Lumberjack following his crowning as Mr. Humboldt 2019.
Once again, the Arcata Theatre Lounge hosted the annual Mr. Humboldt Pageant in all its hirsute and hilarious splendor. With talent, swimwear, formal wear and "cougar calling," the competition was a nail biter, coming down to finalists Mr. Queer and Mr. Lumberjack. In the end, the beard and buzzsaw won out and Mr. Lumberjack walked away with the 2019 crown.
According to host Johanna Nagan, after the thrown confetti and underwear cleared, the event raised $2,500 for Food for People, $2,000 for North Coast Rape Crisis, $1,000 for the Arcata Family Resource Center and $500 for Planned Parenthood. See highlights from the manly mayhem in photographer Mark McKenna's slideshow below.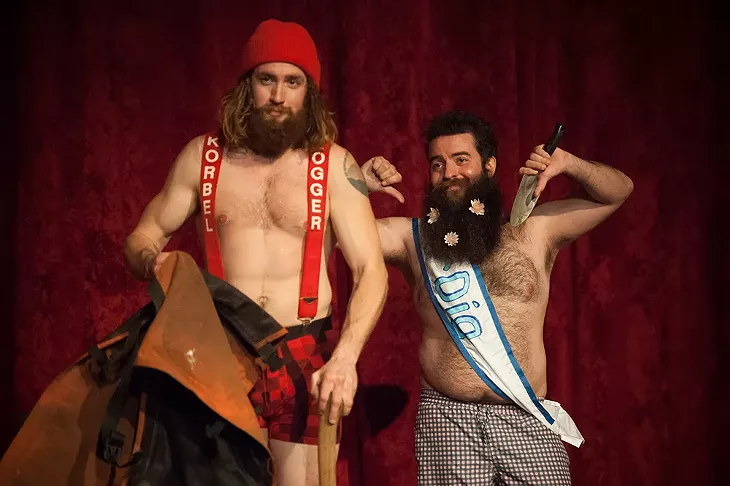 28 slides