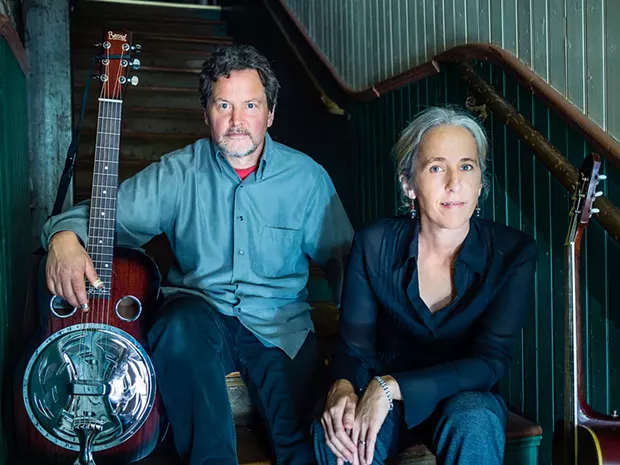 Rita Hosking and Sean Feder play The Old Steeple on Saturday, Feb. 23 at 7:30 p.m. ($20).
Rita Hosking is a folk musician and a contemporary singer-songwriter who is not only from Northern California — the southern part anyway, Davis and Sacramento — she also writes songs with relevance to the lives of those of us in the economically inconvenient part of the state. She and her multi-instrumentalist musical partner Sean Feder will be performing tonight at the Old Steeple at 7:30 p.m. ($20). Any show at that venue is a doozy and this one should prove to be a real delight.
A half an hour later and at least 45 minutes north on U.S. Highway 101 (if you drive the way I do anyway) you will find a local variety show underway at the Arcata Playhouse. This one's called The Work Show and it's about, well, work. Jeff DeMark and the Gila Monsters provide the music for the main night's action ($10).