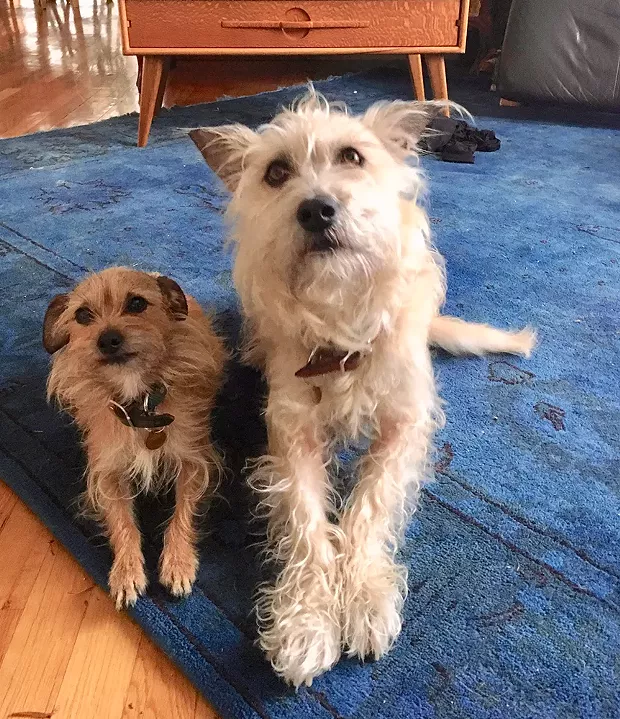 Photo courtesy of Jacqui Langeland
Frida (left) and Louise
In the words of W.R. Purche, "Everyone thinks they have the best dog. And none of them are wrong." Dog lovers, come to HumDOG Expo on Sunday, March 3 from 10 a.m. to 4 p.m. at Redwood Acres Fairgrounds (free) for a full day of agility exhibitions, dog tricks, vendors and more. Meet and learn about dog breeds, talk to rescue groups and more. Lots of doggies will be on site, so please leave yours at home.