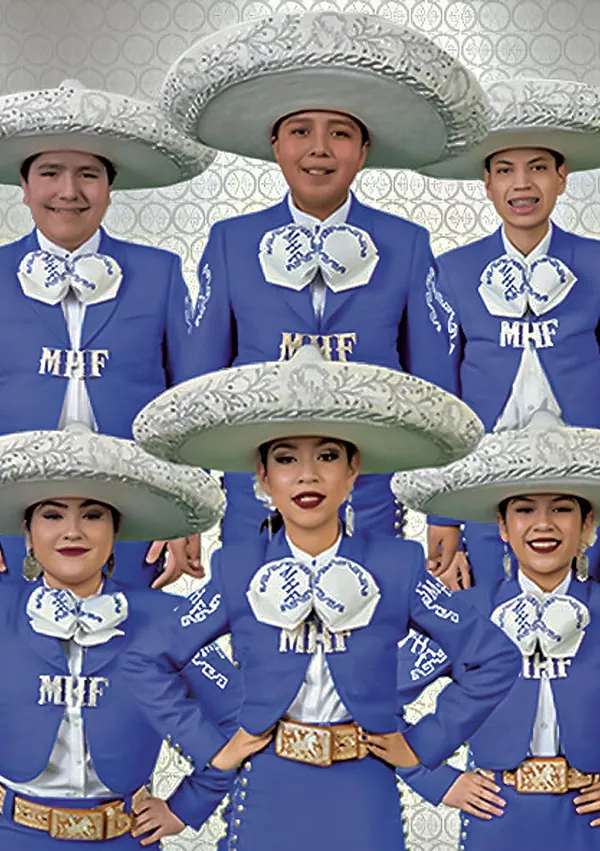 Shutterstock
Mariachi Herencia de México
As I have mentioned here before, for a guy named Collin, I have never had much use for this holiday. I'm not a huge fan of this bit of Irish-American culture, and I look at day drinking with the same attitude as sunbathing: A lot of people celebrate it but very few look good doing it and even fewer can handle the outcome with any grace. In my book, the gentleman's version of either activity ends with a discreet bar-tan and a pleasant night's rest in the comfort of one's own bed. I don't need an excuse to catch a buzz during the sunshine hours and I prefer to do it undercover and away from the madding crowd. So with that in mind, here's a delightful non-canonical event for all the Shamrock Shake Season Grinches like myself out there.
Mariachi Herencia de México is a large ensemble from Chicago comprised of teenagers who have assembled to express a collective love for all things relating to mariachi music. Join them tonight at 7 p.m. at the Arkley Center for the Performing Arts as they play a variety of tunes from their two albums — the first of which was nominated for a Latin Grammy — and various industry collaborations. Revel in the costumes, music and movement of these talented young ones ($29-$39).