Photo by Mark Larson
Pitmaster John McClurg (Left) and volunteers Ryan (middle) and Gilbert helped wrangle the grilled salmon.
A large Father's Day crowd found their way to the 62nd annual Trinidad Fish Festival on Sunday, which featured the usual salmon barbecue lunch (with fish imported from Oregon). The Greater Trinidad Chamber of Commerce lined up live music offerings, art and craft vendors, educational booths, community organizations and post-lunch desserts for sale by the Trinidad Civic Club.
The event also included the usual indoor flea market in the Town Hall, a few children's activities, the popular Lion's Club book sale and a lively parade with the Samba da Alegria drummers and dancers. Festival organizers apparently faced a shortage of local volunteers this year and that clearly negatively affected a few event-related issues (no shuttle service for tours of the Trinidad Head Lighthouse, for example). Parking and traffic was well-managed as usual. Enjoy photos of the festivities below.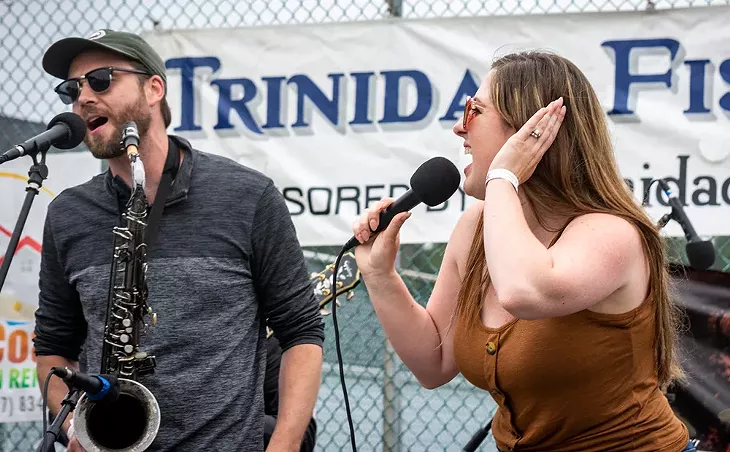 17 slides