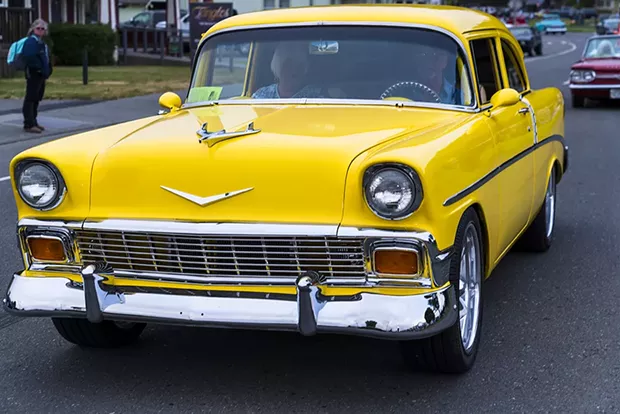 Photo by Zach Lathouris
A sweet classic ride rolls down Fortuna's Main Street on Saturday, July 27.
Vintage gear heads descended once again on the Friendly City this past weekend for the annual AutoXpo. The chrome gleamed, the engines roared and a parade of classic beauties cruised down the main drag to give everyone lined up on the sidewalks an eyeful. The
Journal
's Zach Lathouris was there shooting the highlights as the fishtails and muscle cars rolled past. See the slideshow below for highlights.
20 slides