Don't forget to look up while you're roaming the streets of Old Town this week. The Eureka Street Art Festival is in full swing, with artists working at lofty heights on their large-to-massive outdoor images. Some 20 artists, 11 of them county locals and another 9 from around the world, are working on some 19 murals around town, as well as the installation of six sculptures.
Photo by Zach Lathouris
Artist Nick Sweetman makes the climb up his scaffold.
There are tours and events throughout the week, and a cityscape that's gradually getting more colorful every day. Take a tour, take a stroll and take in some art. As a preview, enjoy Zach Lathouris' shots of some of the works in progress below.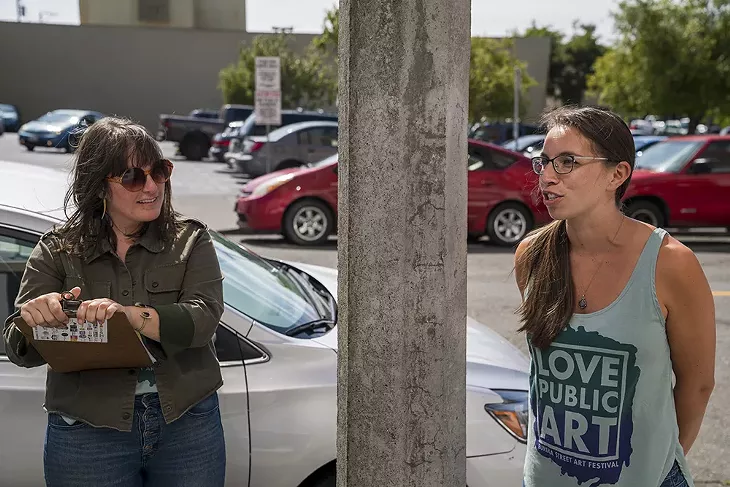 22 slides