A large crowd of fans of horse-racing and ladies in hats showed up for Saturday's free admission to the eighth annual Ladies Hat Day at the Races at the Humboldt County Fair in Ferndale.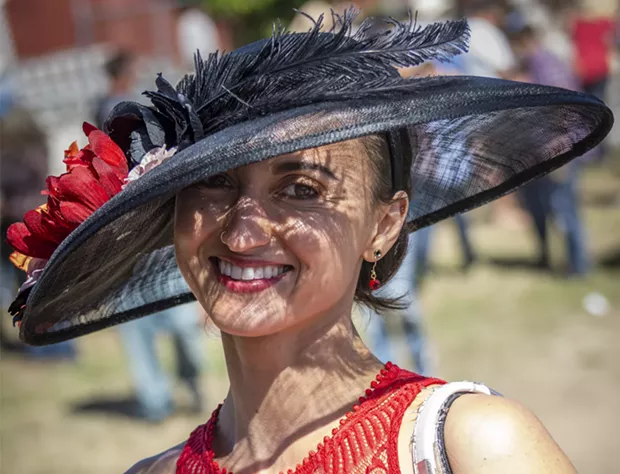 Photo by Mark Larson
Laura Ayllon, of Loleta, put her sun hat to good use on the sunny afternoon. She placed second in the Most Glamorous category.
The hat wearers moved onto the racetrack for the Parade of Hats competition in "Hatagories" that included Most Glamorous, Best Racing Theme, Funniest or Most Outrageous, Most Original, Youth and Best Couple or Group. Generous prizes were offered after the sixth race for the Grand Prize winner, the Runner-Up winner and the best hats in the four categories. See the slideshow below for shots of the top toppers.