This past weekend was a celebration of Southern Humboldt bounty in Garberville, with the Feast of Fields hosted by Southern Humboldt Business and Visitors Bureau. After Friday's Meet the Farmers Dinner at the Historic Benbow Inn, participants strolled Southern Humboldt Community Park on Saturday, sampling local produce, foods and beverages. The fruits of the region were represented via barbecue, locally made wine and beer, fruits and vegetables, oysters, sushi and more. The Garberville Rotary was on hand for drink sales.
Cannabis farmers, too, showed off their crops, with some earning trophies at the inaugural Feast of Flowers Cup sponsored by Country Club Cannabis. Winners included Canyon Farms' Orangeade for Best Sativa, Humboldt's Finest's Sour Diesel x Lemon Kush for Best Hybrid and Greenlight Farms' Ice Cream Cake for Best Indica.
Those wanting to learn a little something about how local growing conditions affect cannabis got a lesson at the International Cannabis Farmers-sponsored Taste of Terroir event. See the slideshow below of
Journal
See the slideshow below for highlights from Saturday.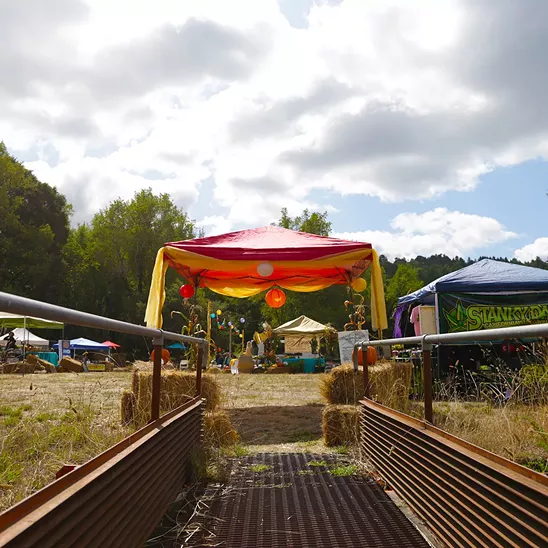 20 slides