The 39th annual Dell'Arte 2019 Holiday Show:
Return to Oz
is now at one of the many traveling and free venues coming up before its return to Blue Lake in two weeks. The storyline of Dorothy as an angst-ridden, friendless, guitar-playing teenager (you likely know one or used to be one) begins with her unhappiness at being back in Kansas, missing her Oz friends. The creative twists on the original plot are in good hands with director Michael Fields and an international cast. Cleo DeOrio, James Hildebrandt and others created an amazing production and set that now has to go on the road for multiple shows. Enjoy a slideshow of the highlights below.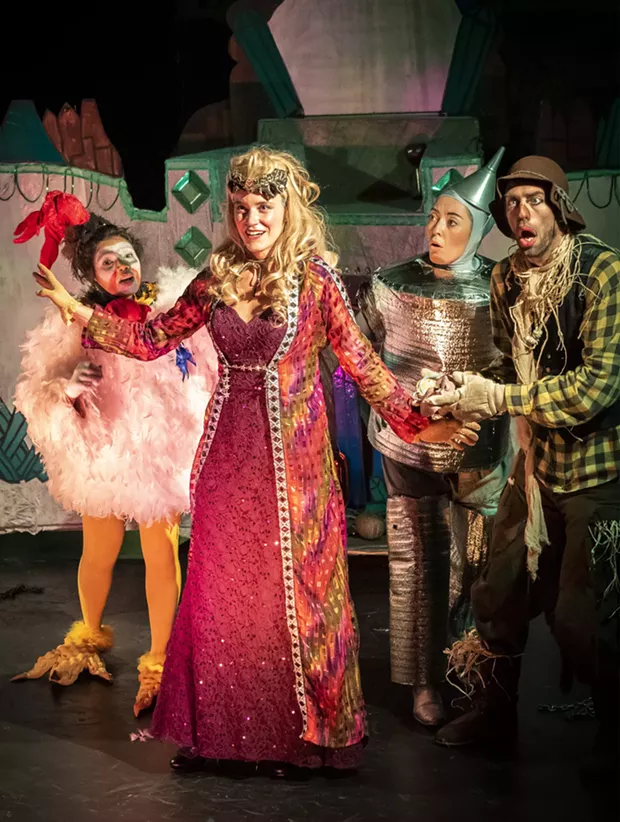 Photo by Mark Larson
Princess Langwidere (Marguerite Boissonnault), Billina the Chicken (H. Veenadari Lakshika Jayakody), the Tin Man (Hannah Shaka) and Scarecrow (Andrew Lupkes) in Return to Oz.
Dorothy is happily transported by a tornado back to the Land of Oz and meets up with a hyperactive Bellina the chicken and the Scarecrow — only to find Oz is in terrible conditions due to the despotic Nome King who's now wearing the ruby slippers and holding the Tin Man and the Lion in prison. Follow a brief synopsis of the rest of the plot in the slide show below. And yes, it's the holiday show, so all's well in the end. Read Pat Bitton's review of the show
here
and see the schedule
here
.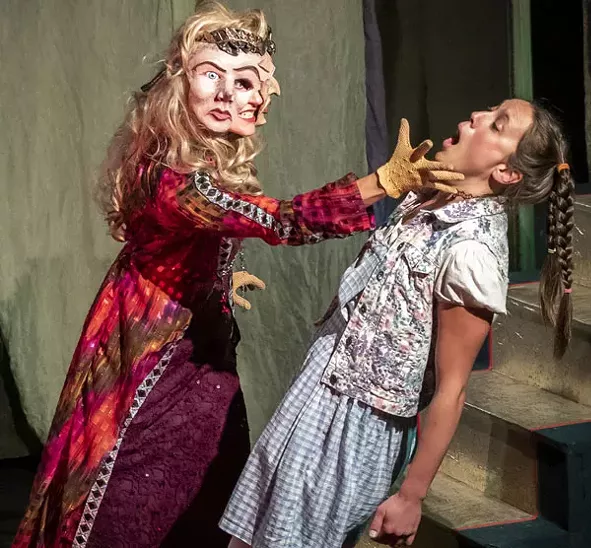 23 slides