More bad news, folks: Blue Lake's Logger Bar is up for sale.


Coldwell Banker Commercial Pacific Partners owner/broker Scott Pesch confirmed that the bar's owner Kate Martin is selling the 1899 historic watering hole at 510 Railroad Ave., though he wasn't happy to deliver the news.


"When I was putting the signs up, I just felt, I dunno," Pesch trailed off. "I went to Logger Bar a couple times, it's just a great old place. A lot of history."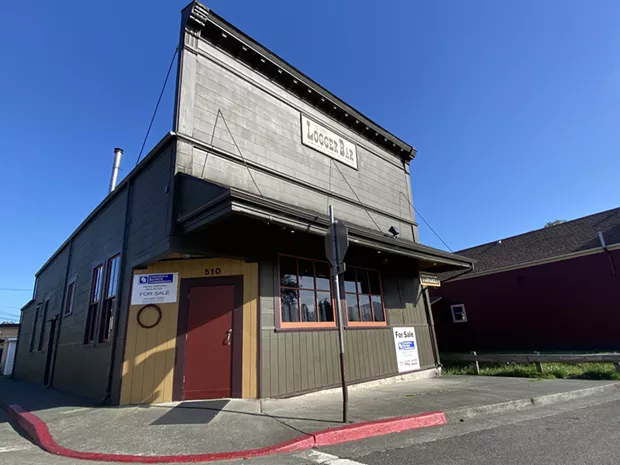 Ashley Harrell
The historic Logger Bar with "for sale" signs.
In its earliest incarnation, the Logger was a smoky haunt for locals working in the timber industry and it accumulated an impressive collection of logging memorabilia, including old photographs, saws, hardhats and other gear donated by patrons over the decades.


When Martin purchased the bar in 2012, she kept all that. And with the help of some 100 volunteers, Martin fixed up just about everything else, cleaning, painting, refurbishing and utterly transforming the former dive into a bright, welcoming community tavern.


"It was the kind of place where you always felt comfortable and ran into a friend," said local farmer Dave Feral, who liked to stop by and check out the live music or play pool. "My fingers are crossed the next owner puts as much heart and soul into it as she did."


Though the bar is now shuttered due to the pandemic, Martin plans to file an application with the county to reopen when that becomes possible, according to Pesch (the broker).


In the meantime, if anybody has $250,000 handy, that'll buy you the Logger's name, liquor license, fixtures, equipment and goodwill.

Martin declined to comment for this story, but Pesch did offer these words about the decision to sell: "Kate's wanting to sell it and kind of move on with herself, her next chapter in her life."