Aspiring photographers, outdoor enthusiasts and science nerds: Please allow us to introduce Humboldt Geographic. No, not the new HSU geography department magazine. This Humboldt Geographic is a new-ish Facebook group where you can post your jaw-dropping photos and videos, learn interesting things about the county's geography, connect with people who have similar interests and get ideas for outdoor adventures that are unlikely to result in a COVID-19 infection.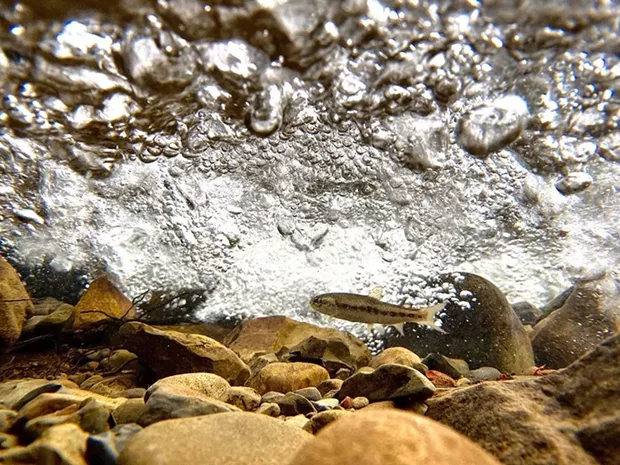 Rowdy Kelley/Humboldt Geographic
Steelhead fry in the Eel River.

Group founder Rowdy Kelley is based in Fortuna but frequently ventures out and about, scouting locations for Humboldt-based feature films, IMAX movies, music videos, promo videos and commercials. He's worked on the sets of more than a dozen films, including Woodshock, The Majestic and A Wrinkle in Time, along with six TV and movie projects involving Bigfoot. He mostly serves as a location manager but occasionally he's taken on roles as an actor and even a stuntman.


Basically, Kelley spends a lot of his time showing people the beauty of Humboldt. And for years, he had been snapping photos and taking videos with his iPhones and DJI Mavic Pro drone, then posting them on his personal Facebook page. In February, a friend commented on one of Kelley's photos, suggesting that his images should appear in National Geographic.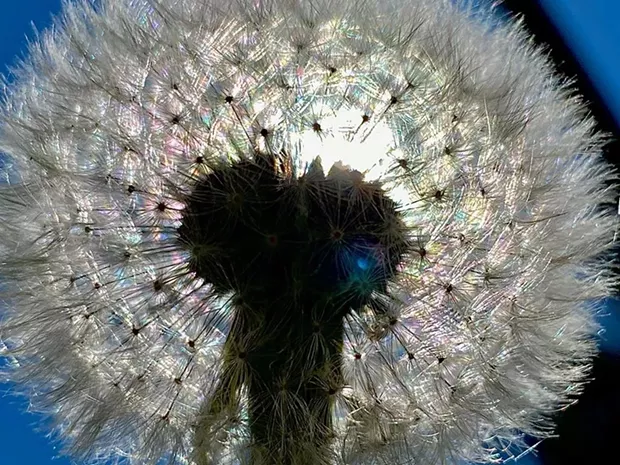 Rowdy Kelley/Humboldt Geographic
A dandelion up close.

"I just said, 'I'll settle for Humboldt Geographic,'' Kelley says. Digital ecologist Sean McLaughlin, who is also the Executive Director of Access Humboldt, chimed in to say he liked the name. And at that point Kelley decided, "I'll punch that up," he says. "I'll create a group called Humboldt Geographic."


Around that same time, Kelley's friend's brother — who is disabled — moved to Humboldt County. His brother was an inspiration to create the group, Kelley says, because it helped him realize he wanted to show the region's natural highlights to those who couldn't personally visit them.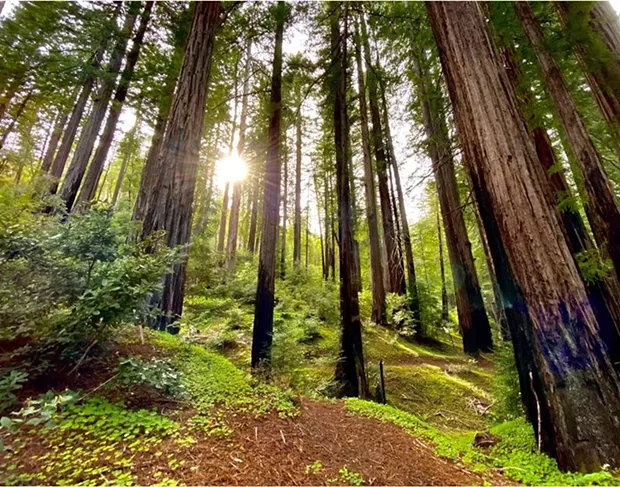 Rowdy Kelley/Humboldt Geographic
Majestic redwoods.
Aligning with that sentiment, one early post includes a "virtual SUP float" down the South Fork of the Eel River. "Put it in full screen and with headphones for the full, tranquil immersion experience," Kelley wrote. He invited others to post anything that seemed like it might appear in National Geographic, including traditional photos and videos but also slow motion videos and 3D and 360-degree photos.


Rivers and redwoods make regular appearances in the group, while other common content includes overlooks, sunrises and sunsets, wildlife, creeks, coves, flowers and even Kirsten Dunst during the filming of Woodshock. (Humans are also part of geography, OK?)


Although the group began as a circle of Kelley's friends, it quickly — and perhaps unsurprisingly — grew during the pandemic to nearly 500 members. Many posted their own photos and videos: Kayak Trinidad Owner Jason Self contributed breathtaking videos of river otters, dolphins and seals. Photographer Lucas Olivera added photos of raptors. Another post also linked to impressive footage of mountain lions (complete with mating roars) captured by the Bluff Creek Camera Project, for which Kelley also works.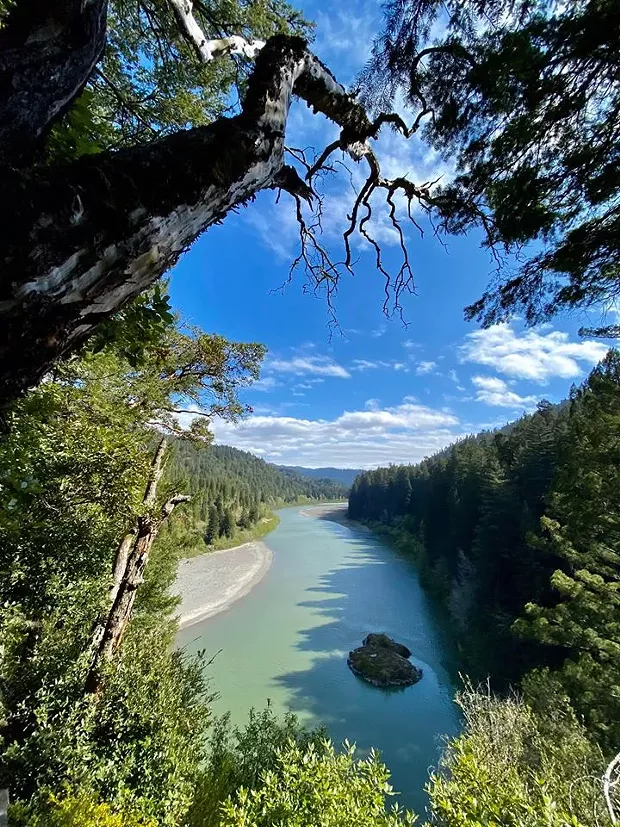 Rowdy Kelley/Humboldt Geographic
View from above the Eel River.

Kelley has continued putting up new posts nearly every day. His main goal for the group is to share the ecological diversity of Humboldt, he said, and to connect people with interesting tidbits of information: the names of flowers, the reasons invasive species arrived, the geology that created the area and so forth. And at a time when leaving the house for anything other than a trip into nature feels questionable, Kelley is seemingly onto something.


"Solitude is far from people but far from lonely," he wrote in a post, "because the communication with nature never stops."