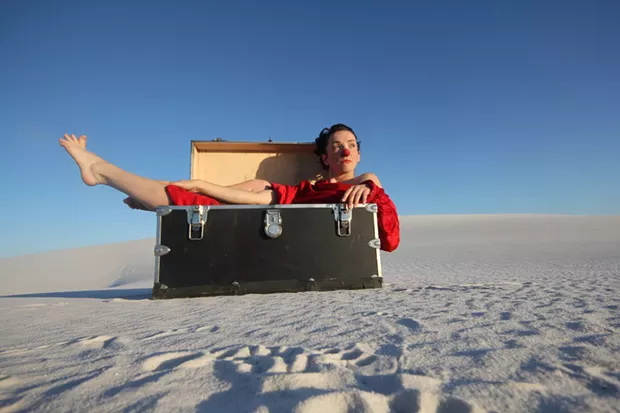 Photo courtesy of Circus Nonsense
The Dell'Arte Inaugural Guild presents Dell'Arte International's five-day-and-night outdoor
Baduwa't Festival: A Gathering of the People
(
formerly the Mad River Festival
),
July 14-18 at Dell'Arte
. The festival, featuring live theater, films, a circus, live music and and the popular Red Light Cabaret, is a collaboration between Dell'Arte, the Wiyot Tribe, Circus Nonsense and local organizations and artists. The festival opens with a celebration that honors and acknowledges the ancestral lands of the Wiyot Tribe. Visit
www.dellarte.com
for more information, to view COVID-19 safety protocols and to get tickets.
Baduat Festival Image by Lissie Rydz