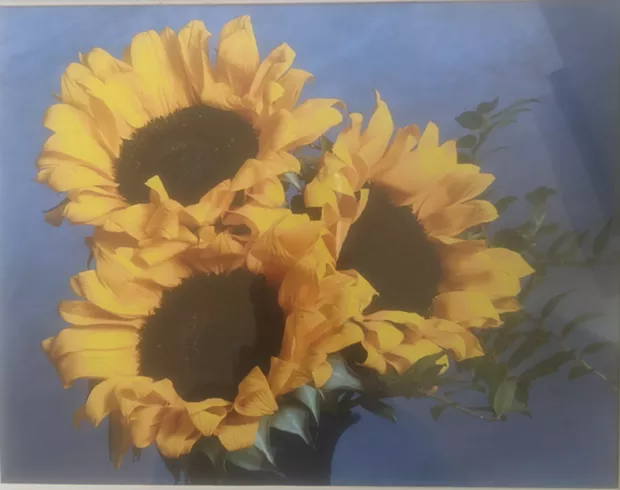 submitted
"Three Sunflowers" by Steve Lemke
Humboldt County artist Lynn Niekrasz is spearheading a campaign to help the people of Ukraine by offering local art to people who donate to relief efforts for Ukraine.
More than 30 artists from Humboldt County and beyond have created art with a theme of sunflowers and are donating that work to this project. The sunflower is the national flower of Ukraine and is the inspiration for the relief effort. Donate to a charity helping Ukraine, show that you've done so and pick out a piece of art from this exhibit. Participating artists have created watercolor, pastels, goache, photography, oil paintings, linoleum block prints, packages of cards and more.
"We've got quite a collection of amazing art and I would love to see it all benefit this urgent need in Ukraine. I'm suggesting charities like World Central Kitchen, Save the Children, Global Empowerment Mission and Maya's Hope but buyers can choose a charity of their own. All that's required is proof of a direct donation from your phone to receive your art," states a press release from Niekrasz.
This "direct donation to purchase" exhibition is upstairs at Gallery 2 inside the Redwood Art Association in Eureka. The gallery is open Wednesday through Sunday from noon to 5 p.m. The Gallery 2 show is also open by appointment for personal tours, which provides the opportunity for the public to select the artwork they like before it's gone.
Contact Lynn Niekrasz at lynnniekrasz@gmail.com for personal tours or attend Arts Alive, April 2 from 6 to 9 p.m.