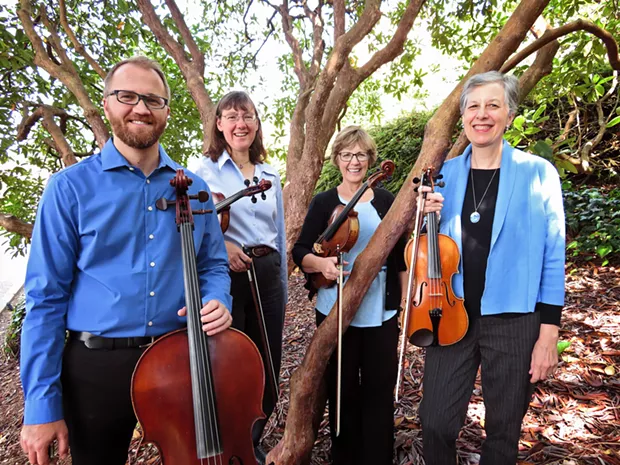 Courtesy Cal Poly Humboldt School of Dance, Music, and Theatre
The Arcata Bay String Quartet.
Enjoy an afternoon of music with the Arcata Bay String Quartet at the Humboldt Faculty Artist Series, Sunday, April 3 from 2 to 4 p.m. at Fulkerson Recital Hall ($15, $5 child and Cal Poly Humboldt students w/ID). Founded in 2017, the quartet features violinists Cindy Moyer and Karen Davy, violist Sherry Hanson and cellist Garrick Woods. The musicians will offer a repertoire of music composed within the last 10 years, including "two world premieres, two
Humboldt County composers, three female composers, one Mexican American composer, two African American composers, one Azerbaijani composer, and zero dead European male composers." That's music to our ears. A $7 livestream option is also available. Get tickets at
www.centerarts.humboldt.edu.