The Redwood Coast Music Festival finally got to start celebrating its 30th anniversary last Thursday night at Eureka's Adorni Center, with Gino & the Lone Gunmen filling in for our local Delta Nationals, who had to cancel ... dang COVID.
Photo by Mark Larson
Gino & the Lone Gunmen play the Adorni Center.
Last held in 2019 due to pandemic cancelations, the four-day festival offered a smorgasbord lineup of new and returning musical talent on Thursday through Sunday, Sept. 29-Oct. 2. The only challenge in the more than 100 sets for attendees was picking and choosing among the attractive competing offerings. The Friday Soul Night and Saturday's Blues Night and the country Western Roundup events featured single performances by headliners but many of the other groups had multiple gigs across the four days to help reduce that problem. (See the slideshow below for highlights of the events.)
"It feels great to be doing this again," said Mark Jansen, president of the RCMF board of directors, "It's been two long years, but we're so grateful the musicians and fans have stuck with us."
A mix of new features included a few new performance venues and a free shuttle among those venues for attendees that solved the parking problem. The venues included the Adorni Center, the Eagle House, the Morris Graves Museum of Art, the Sequoia Center, the Veteran's Memorial Building, the Eureka Theater and the Red Lion Pacific Grill.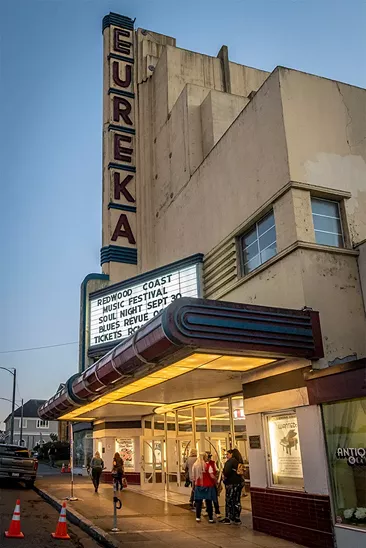 26 slides