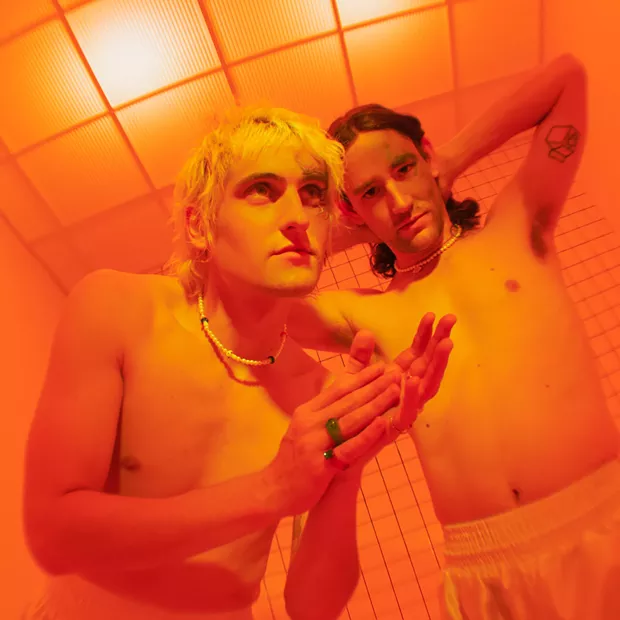 Photo by Max Alo
Sports
The
Arcata Theatre Lounge
is hosting a
Harvester's Ball
with EDM DJ acts, so I guess there must still be whisps and vapors left in the tank of our county's flailing cannabis industry. At
9 p.m.
and for
$20
($15 if you pay in advance), you will find
David Starfire, Savaj, Akritza
and
Dissolv
making the big sounds on the big stage.
An hour earlier over at the
Miniplex
, a different kind of party will be going down, helmed by Tulsa duo
Sports
, whose sound is a funky collection of pop harmonies and roller-disco-rock gems, stitched together by jackknife turns from the beats and samples. Joining these Okie boys as co-headliners are the Bay Area's
Hot Flash Heat Wave
, a trio that, while still within the first decade of its minting, has built a sound that thumbs through your vinyl with sticky fingers and kicks out the most energetic jams, regardless of specific genre, although art punk is a common
denominator. And finally, there's
Sipper
, a group from New York City and the youngest act on the bill. Powerfully prolific since its inception in 2019, this one is a bedroom band firing cannons out the windows at the world's dance floors ($15, $10 advance). Read this week's full Setlist
here
.