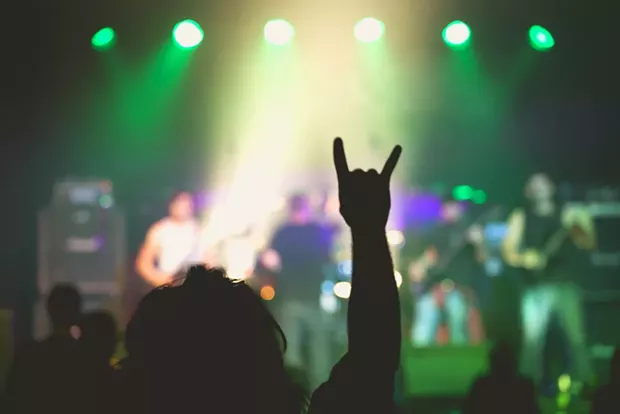 Metal Mondays continue over at
Savage Henry Comedy Club
at
7 p.m.
Tonight's bill is a full roster, featuring
Greybush, Psyop Victim
,
War Möth
and a band whose name was told to me once, quickly forgotten (my bad) and then utterly impossible to decipher from the flier due to that occasional metalhead habit of borrowing graphic design ideas by scrying out meaning from the spiderweb-patterns found on shattered windshields and cracked vinyl headrests. Because I don't know how to read car accident, I can't report on this one, but I'm sure if you show up and fork over the $10, someone knowledgeable will give you the info. Read this week's full Setlist
here
.