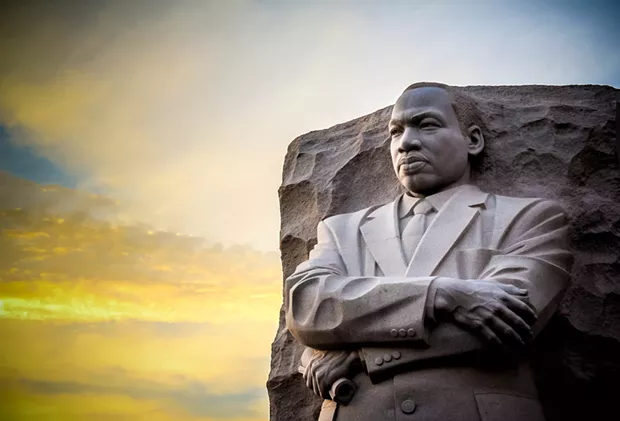 Join HC Black Music and Arts Association, Black Humboldt and others for the
MLK Learning Day, Monday, Jan. 16
from
8:30 a.m. to 4:30 p.m.
at
Arcata Community Center
($10 donation, $5 for youth under 12, bring a can of food for the Third Bags of Love drive). The event will have live music, speakers, dance, food vendors and resource sharing to empower the community. Money raised goes toward the Glen Edward Kuumba Literacy Foundation to improve school retention and literacy awareness for youth. Before the event, gather with the community at the
Arcata Plaza
at
8:15 a.m.
for the
MLK March
(free).