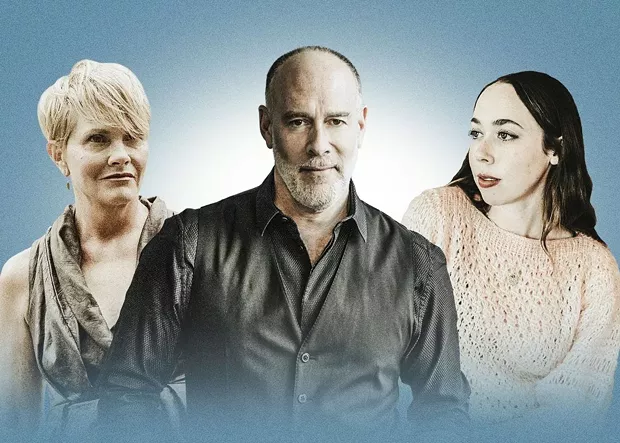 submitted
Colvin, Cohn, Jarosz
The Old Steeple
is coming into 2023 hot, with a show tonight at
7:30 p.m.
featuring Grammy- winning singer-songwriters.
Shawn Colvin
was last in Humco, I believe, when she shared the stage at the Van Duzer with Steve Earle in 2016, for a show that I snagged free tickets to out of sheer chance.
Marc Cohn
is perhaps best known for writing the 1991 hit 'Walking in Memphis,' and Texas chanteuse and multi-instrumentalist
Sarah Jarosz
, the youngster of the trio, has spent the last decade releasing critically- acclaimed folk records and touring the world. This is a high profile show for this area, and it comes with a proportional price tag of $150. If that seems a little steeper than you'd like to spend on a Thursday, but you still have a hankering to visit Ferndale, I suggest that you cough up $10 at
8 p.m.
to see the
Ferndale Repertory
's opening night of
The Elephant Man
. I am told by the fellow who plays the titular character that, unlike the David Lynch film, this version uses no prosthetics, but rather the magic of acting to portray the tragic conditions of John Merrick's life.