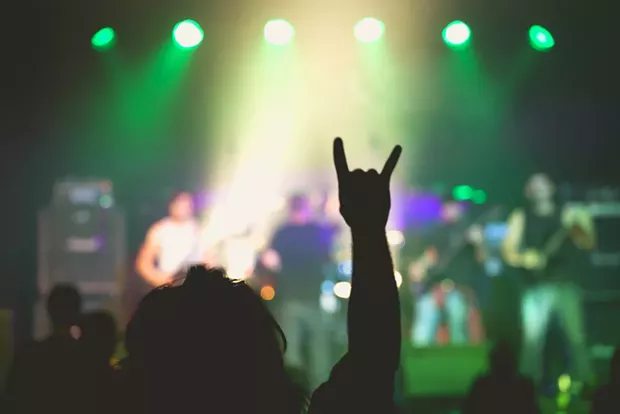 RampArt Skatepark
is hosting an album release party for a compilation called
URgE Skate Session, Vol. 1
, and it looks like it's going to be a real corker. 4 p.m. ($10). Eight (mostly) local bands of various levels of aggression and heaviness will be hitting the curved stage for the enjoyment of the gathered masses. Come join this all all-ages event and check out sets by
Scythe, War Möth, War of Knives, RACKET, The Bored Again, Imperial Destructo, FOIL,
and
Biomass
. The last two groups have a history in Arcata, recently relocated to Los Angeles, and are on a mini-tour, so this is a good chance to see some familiar faces. If you still have any gas in the tank and would like to experience a different style of music for your evening's celebration, the
Arcata Theatre Lounge
is hosting two Bay Area rappers,
Lil Pete
and
Lil Yee
. The doors open at
8 p.m.
, and the entrance fee is $25.