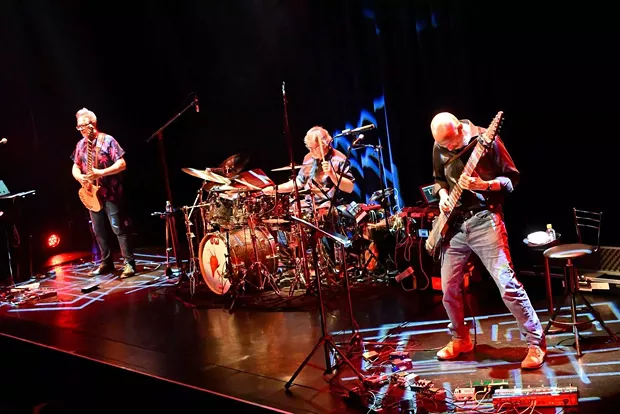 submitted
Stick Men
Well, it looks like the
Stick Men
show over at the
Arcata Playhouse
is sold out, so I am going to suggest three alternatives for your Arts Arcata evening. Over at the
EXIT Theatre
, you will find a free show by jazz saxophonist
Stan Fleming Jr.
, and if you stick around until
8 p.m.
and pony up $20, you can enjoy the
Diva Burlesque Arcata show
, curated by Spooky Spice, who is no relation to the UK Spice Girls. Meanwhile at the same time over at the
Miniplex
, Chi-Town's space rock psyche masters
Bitchin' Bajas
will be jamming with support by
Winter Band
, helmed by Ben Chasney of Six Organs of Admittance fame (to this day one of the noisier basement shows I remember from my NYC days). Local sound-grinders
Drip Torch
open ($20, $15 advance).