There are certain musical ley lines that curl around the world and contain within their mysterious pathways certain regions that are of great importance in the Promethean creation of music. Prime among those areas is West Africa, where the DNA of much of our best contemporary music can first be found. Burkina Faso is a country in that region from whence (along with neighboring countries like Mali) comes a sound that is every bit as passionate and narrative as the Delta blues.
Baba Commandant and the Mandingo Band
conjures up the very best sounds of this tradition. Hear it for yourself at the
Miniplex
tonight at
7 p.m.
I've heard the $25 early-bird tickets are going fast and, while an extra $5 will get you through the door on the night of, I think this one might reach capacity quickly.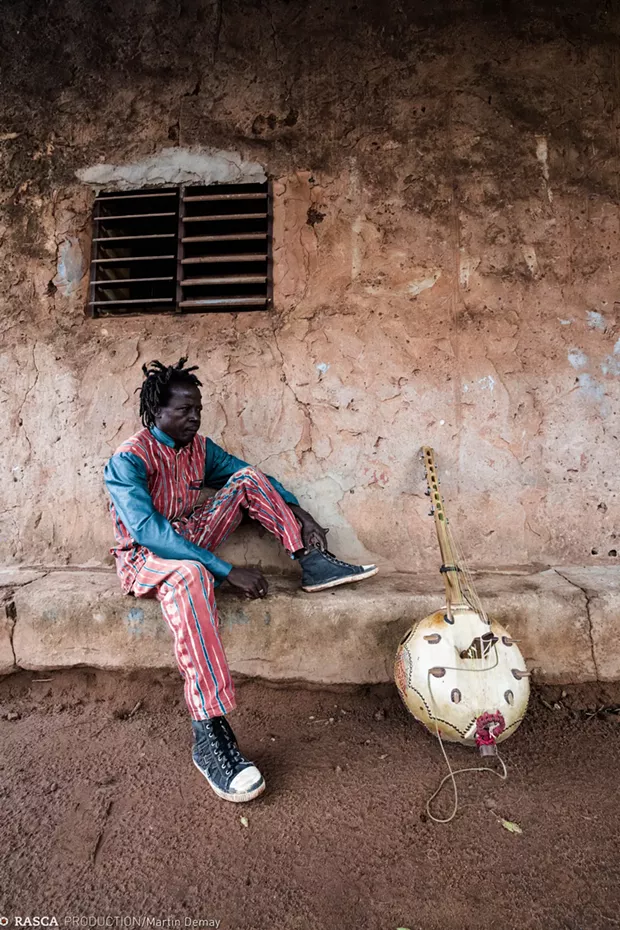 Photo courtesy of Sublime Frequencies
Baba Commandant and the Mandingo Band play the Miniplex Monday, May 8 at 7p.m.