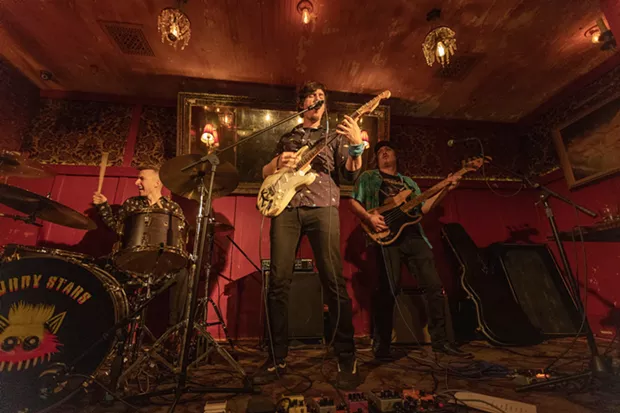 Photo by Vecc Shiafino, courtesy of the artists
Blurry Stars play the Siren's Song Tavern on Monday, June 5 at 8 p.m.
Los Angeles garage rock power trio
Blurry Stars
is making a stop on its tour to play some hi- octane, high quality indie rock for the people of our county. The spot is the
Siren's Song Tavern
, which means I have to dust off my John Dee scrying ball (created by a proprietary list of components that can usually be procured via the internet, or at your local Micheals and Ace Hardware for under $100), and ask the Daemon-Keepers of the Twilight Pathway for the time and price. Though the answers are vague and cloudy (I don't speak Enochian with genuine fluency), I would suggest heading over to the gig at
8 p.m.
with $7 in pocket for the door.