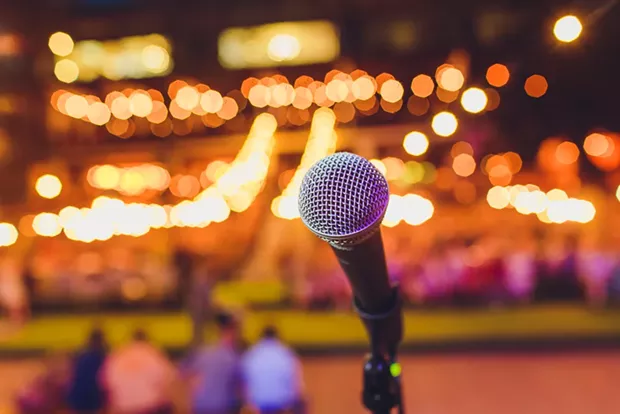 The
Miniplex
is hosting a free psyche and space jam night, as local post-punk and science fiction concept band
Control Voltage
, aka CV, shares the stage with the experimental collective
Datura Blues
, helmed by Oryan Peterson-Jones, who has press-ganged the author into making a rare appearance on bass, something I would do for very few people, I assure you.
9 p.m.
In the interest of balanced reporting, if you'd care to spend your après Arts! Arcata enjoying music without my involvement, the
Jam
is hosting a reggae show with
Bobby Hustle
and
Dread Kennedy
. $10, doors at 8 p.m.