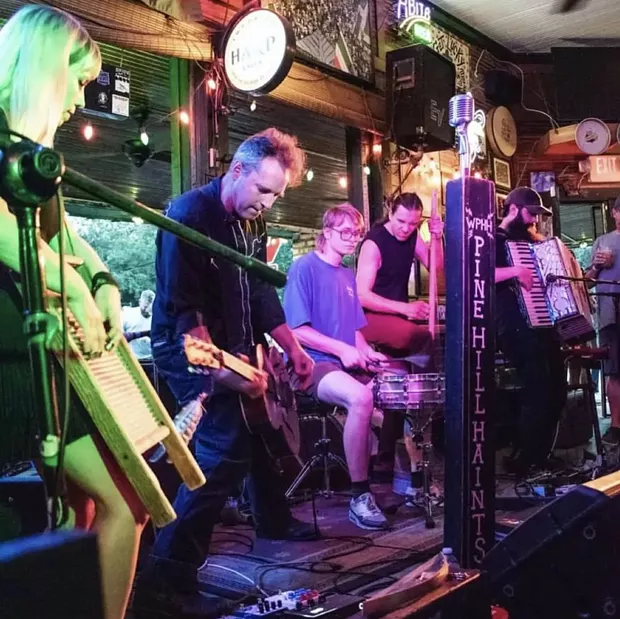 Photo by Dana Lee
The Pine Hill Haints headline a free Saturday show at the Shanty in Eureka.
Regular readers will notice that certain bands get a mention every time they roll through town. This is due to a group having done something to catch my attention in a profound enough fashion that I feel the desire to get as many people on board with the opportunity to see it live as is possible. I'm nothing if not a cheerleader for great live shows. One such act is
The Pine Hill Haints
, a spooky collective from Alabama, whose death country twang deals in apparitions and eldritch rural sermons from the sepia, cellulose and acetate times. They're playing a free one at
the
Shanty
tonight at
9 p.m.
, where the musicians will be opening for themselves as
The Invisible Teardrops
, a Farfisa organ-led homage to '60s garage rock. Also on the bill are local bar rock heroes
The Smashed Glass
. This is gonna be a good one.