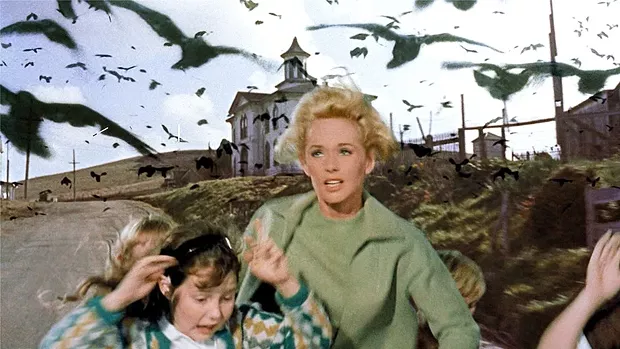 One of Alfred Hitchock's best-known films,
The Birds
, closes out the Summer of Suspense series that's been playing at the
Eureka Theater
this month in honor of Hitch's birthday. This
Saturday, Aug. 26
, at
7:30 p.m.
catch stars Rod Taylor and Tippi Hedren (along with Jessica Tandy, Suzanne Pleshette and Veronica Cartwright) in this horror-thriller set in the sleepy town of Bodega Bay that inexplicably gets ravaged by malevolent birds ($10, $5 ages 12 and under). Watch the skies! Doors open at 6:30 p.m. Cocktails and concessions available in the lobby.