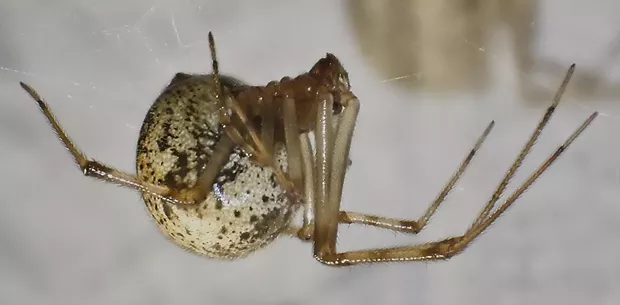 Photo by Anthony Westkamper
Common house spider next to my front porch light.
The month of October, ending in Halloween, is the perfect time to check out our local spider fauna. Many of the largest and showiest species are at their finest at this time of year.
With that in mind, I've seen quite a few lately. At my house, at least, the common house spider (
Parasteatoda tepidariorum
) indeed lives up to its name. They are disturbingly common, especially around my outside lights, preying on all manner of phototropic insects.
Photo by Anthony Westkamper
Johnsons jumping spider with ant prey.
Everybody's favorite, Johnson's jumping spider (
Phidippus johnsoni
) are voracious predators of all manner of creatures, including other spiders and, surprisingly, ants. Few animals prey on ants, as many have high levels of formic acid in their body, as well as the fact that if one is injured by a predator, they often respond with a gang attack. So I was surprised to see one of the red jumpers feeding on one on the front of my garage.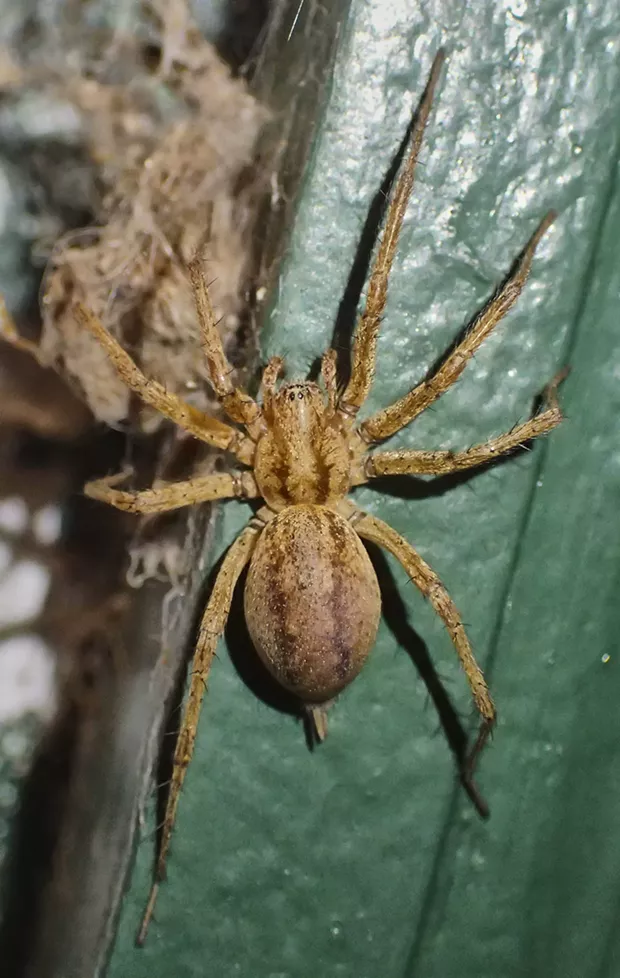 Photo by Anthony Westkamper
Tonight after checking my mailbox, I noted a largish cream colored spider on my door frame. It was a species I was not familiar with so I had to stop and snap a few shots from various angles. According to my favorite spider eye chart, she is a wall spider of the genus
Oecobiidae
.
Photo by Anthony Westkamper
Wall spider. The arrangement of her eight eyes indicates she is a member of the genus Oecobiidae.
One follow up item: Some time ago I posted an image of a beetle smaller than the dot over the letter "i." I had some reservations to the tentative ID as a spider beetle. It seems I was right. BugGuide.net corrected its initial ID, placing it firmly in the minute fungus beetle or hooded beetles family, Corylophidae, genus
Orthoperus
.
Photo by Anthony Westkamper
Minute fungus beetle is indeed minute!