Photo by Anthony Westkamper
Cold bumblebee — maybe Sitka Bumblebee (Bombus sitkensis) — on my lucky horseshoe.
To be honest opportunities for a bug photographer have been rather slim lately with all the rain and cold weather.
The other night, coming home late I found a nearly comatose bumblebee on my lucky horse shoe. Of all the members of the order Hymenoptera (which translates to, "membrane wing") which includes ants, bees, wasps, sawflies and horntails, they are the most adapted to being active in cool weather. They are mostly black, which allows them to absorb more heat from sunlight. Their bodies are largely covered with hair, which holds warm air close to their body. They can regulate the blood flow from the thorax where the big wing muscles are, allowing them to warm up by flexing to keep the heat thus produced where it is most useful. This allows them to outcompete other species during the cool weather of early spring. It is not unusual to find one slowed below their "chill coma temperature" (as low as 45 degrees) and either totally immobile or slowed to the point of being unable to fly.
Photo by Anthony Westkamper
Another cold bumblebee on my recycling can. Yellow-faced bumblebee (Bombus vosnesenskii).
Unlike honeybees workers and drones of the genus Bombus do not survive overwintering in temperate climates. Only fertilized queens emerge in early Spring to establish new colonies, often in the ground. Since their colonies are re-established every year they are usually limited to somewhere between 40 to 1,500 members. Honeybees can range up to 50,000 in some situations.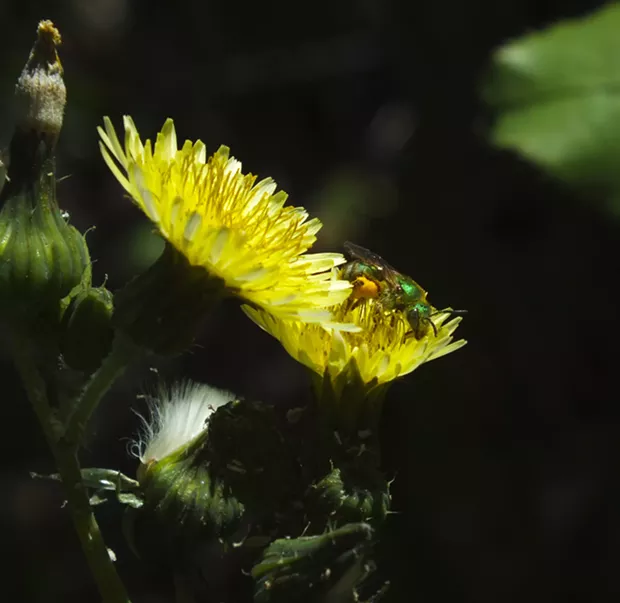 Photo by Anthony Westkamper
Little metallic halictid bee on dandelion. Note the collection of pollen on the hind legs.
I leave the dandelions flowering in my yard for the bumblebees and the few other cold tolerant nectar/pollen gathering species. They are blooming right now along with the California milk maids (
Cardamine californica
) providing sustenance to the early risers of the insect world. At least that's what I tell my neighbors.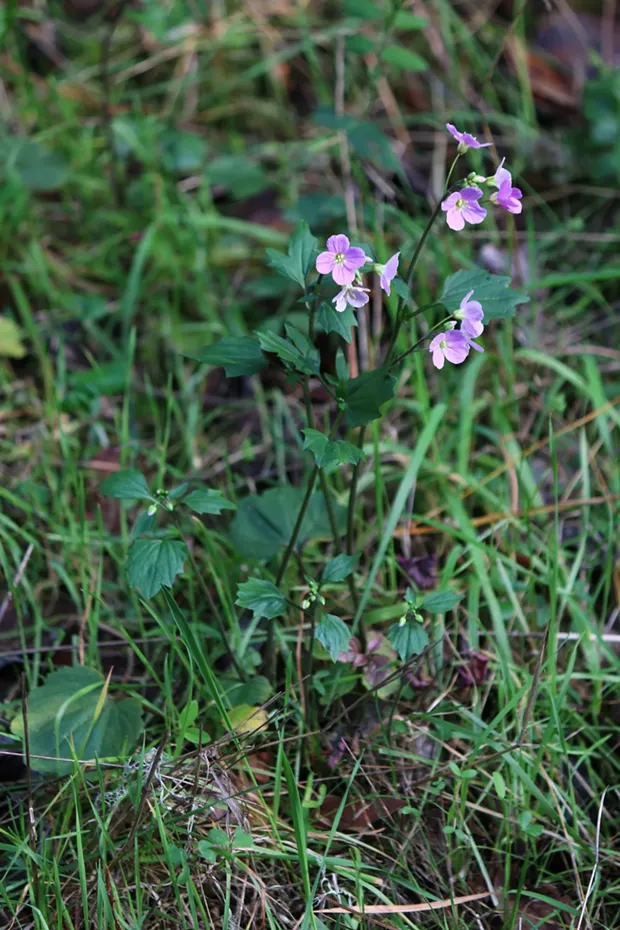 Photo by Anthony Westkamper
California milk maids are one of the earliest blooming of our native wildflowers.