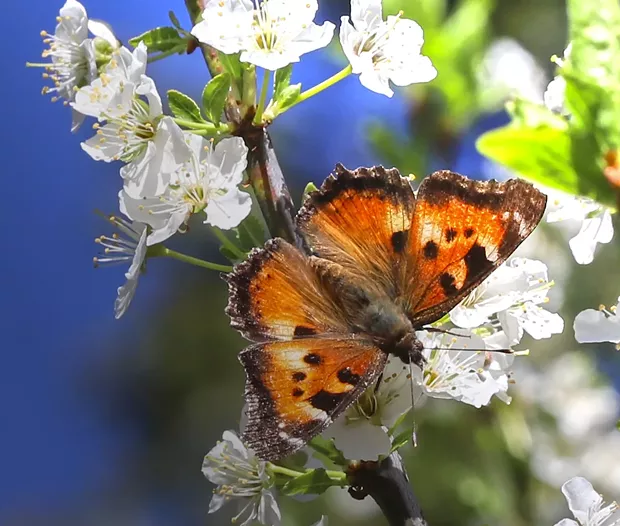 Photo by Anthony Westkamper
California tortoiseshell populations fluctuate erratically.
Well, at least we had one sunny day. Along with the rest of us, the insects crawled from their hidey holes in bark crevasses, burrows in the ground and old wood.
A couple of days ago I got a brief glimpse of what I suspected was a California tortoiseshell butterfly (
Nymphalis californica
). Sometimes, for reasons that aren't clear, their population can explode. Some years ago I counted nearly 100 of them apparently migrating upstream along the Van Duzen River. On Thursday a dozen or so flitted about the plum trees in my yard. They were accompanied by nearly as many painted lady butterflies (
Vanessa cardui
), purported to be the most widespread butterfly in the world seen on all continents except Antarctica.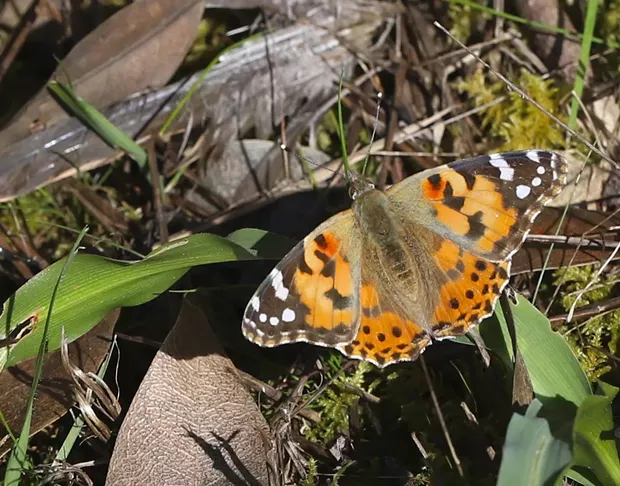 Photo by Anthony Westkamper
Painted lady is probably the most cosmopolitan of butterflies.
A single green comma (aka green angelwing, aka
Polygonia faunus
) butterfly.
Several margined whites (
Pieris marginalis
) sailed by on their way somewhere else.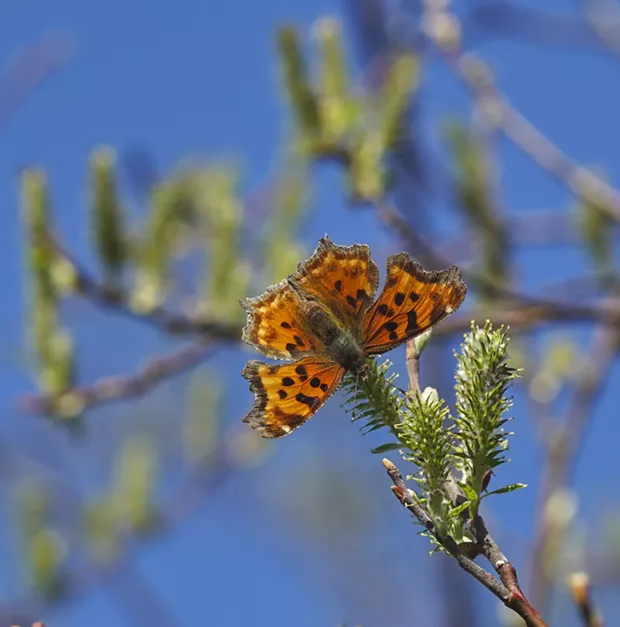 Photo by Anthony Westkamper
Angelwing. We can expect a second generation later this year.
One or two large carpenter bees (
Xylocopa spp.
) zipped among the branches of rosemary, and several of what I suspect are Pacific digger bees harvested pollen and nectar.
Photo by Anthony Westkamper
These shiny all black bees have a lower wing beat frequency than the lighter honeybees.
Both these native bees are about the size of an average bumblebee but considerably thicker in the body. The all-black carpenters are much quicker than their tame cousins but the ground nesting solitary digger makes them all look like they're in slow motion. Its frenetic pace through the twisted branches and needle like leaves of the rosemary makes getting a photo challenging. Often too quick to follow by eye, the distinctive pitch of their wingbeats sometimes makes tracking them by ear possible.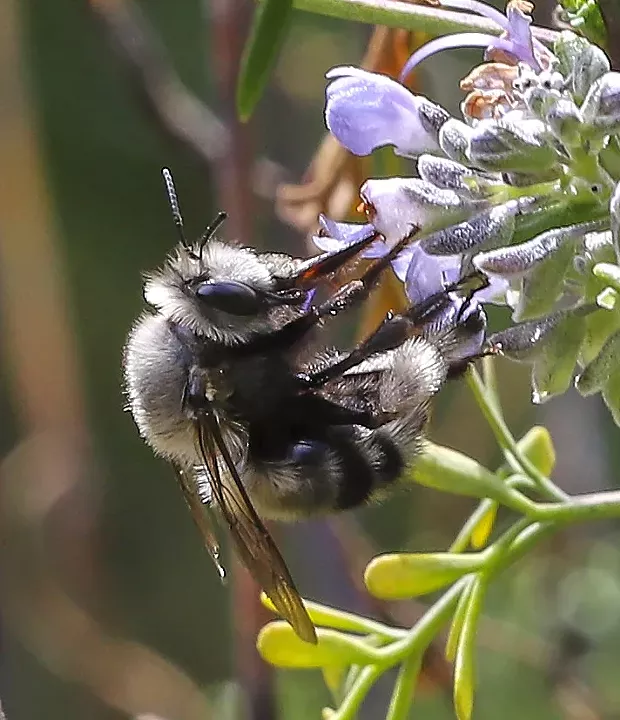 Photo by Anthony Westkamper
Pacific digger bee almost too quick to follow is an agile and active pollinator.