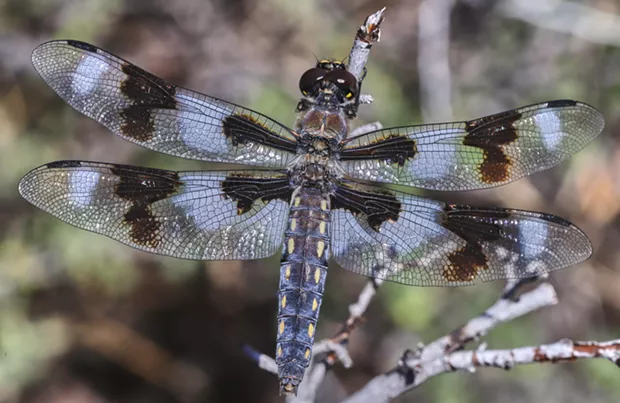 Photo by Anthony Westkamper
Eight spot skimmer.
Sometimes it takes a little excursion to get back home. A fond memory from childhood was watching eight spotted skimmer dragonflies (
Libellula forensis
) over the little creek at my great aunt's and imagining them as World War I fighter planes in dogfights high overhead. I didn't know their names or what their aerobatics were about, but to me they were beautiful and heroic. As I grew up, I traded their beauty and wonder for facts, Latin names and "knowledge." They became "specimens," representatives of the macro invertebrate fauna of our local rivers.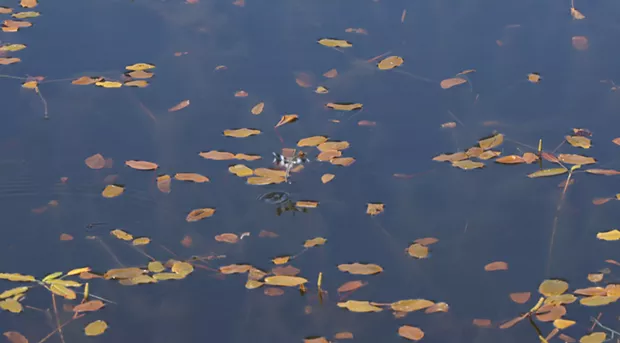 Photo by Anthony Westkamper
Eight spot skimmer ovipositing.
Visiting a small desert pond in central Oregon last week, I once again got to see my old friends the eight spots. I watched, as they flitted quickly and did banked and flat turns, wingovers and flights up to a stall. I got to see something else as well. One was doing something very un-dogfight-like. It purposefully and repeatedly splashed its tail onto the surface of the water, something that would have terrified any WWI pilot. My grown-up sensibilities knew it was ovipositing (egg laying), as beautiful and heroic as anything Eddie Rickenbacker did.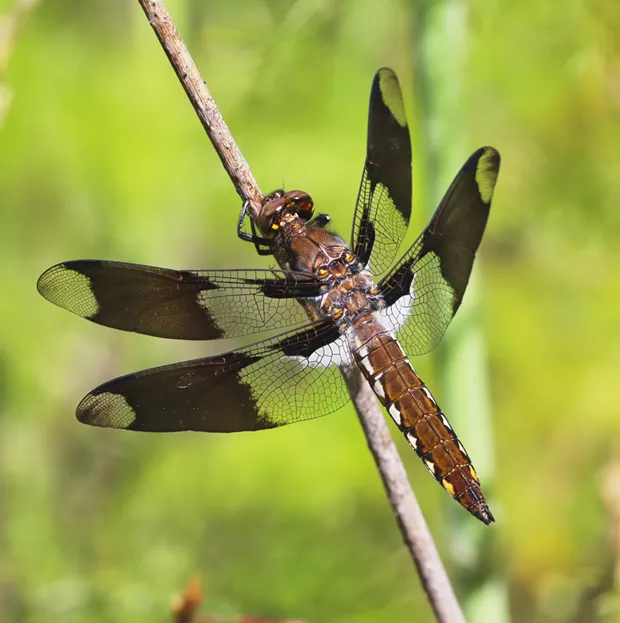 Photo by Anthony Westkamper
Common whitetail immature male.
Back home, walking along "my stretch" of the Van Duzen River, I was delighted to see a common whitetail" (
Plathemis lydia
), a Pacific clubtail (
Gomphus kurilis
) and a couple of Western river cruisers (
Macromia magnifica
), one of the largest dragonflies you're likely to see hereabouts.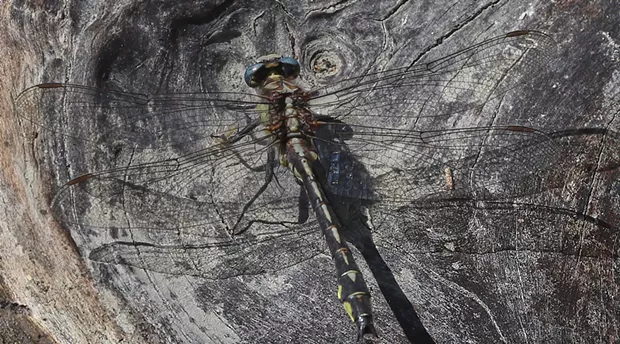 Photo by Anthony Westkamper
Pacific clubtail noted for blue eyes and "club" tails.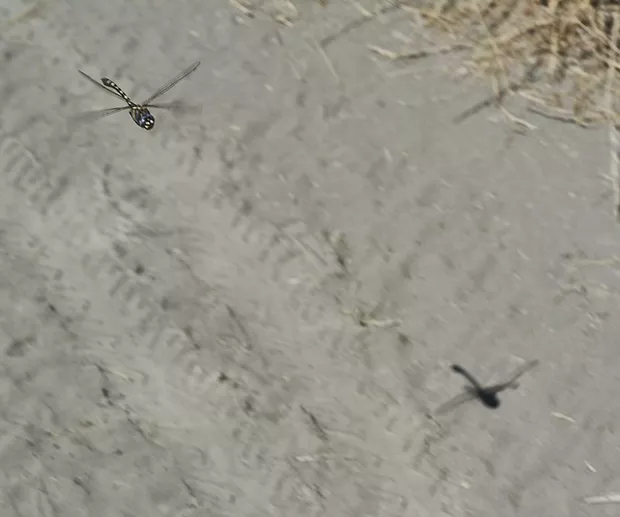 Photo by Anthony Westkamper
A Western river cruiser, "crusing."