During the damp months of the year, dozens of robins at a time visit my yard. They hop about, stopping, tilting their heads, then driving their beaks into the ground, sometimes pulling up an earthworm. This is an important component of their diet, sustaining them throughout the winter.
Photo by Anthony Westkamper
Robins hunt worms by listening: finding their prey by listening for the sounds of them tunneling through the dirt.
Any comprehensive study of ecology must include them. Digesters of organic waste, soil aerators and all-around good guys, they are at the base of many food chains.
It has been asserted that a healthy pasture contains a greater tonnage of worms beneath the surface than cattle above.
Photo by Anthony Westkamper
Later in the year, Mom robins will teach the next generation how it's done.
Charles Darwin studied them for 39 years before publishing his book on them. They are an important part of every ecology in which they are present.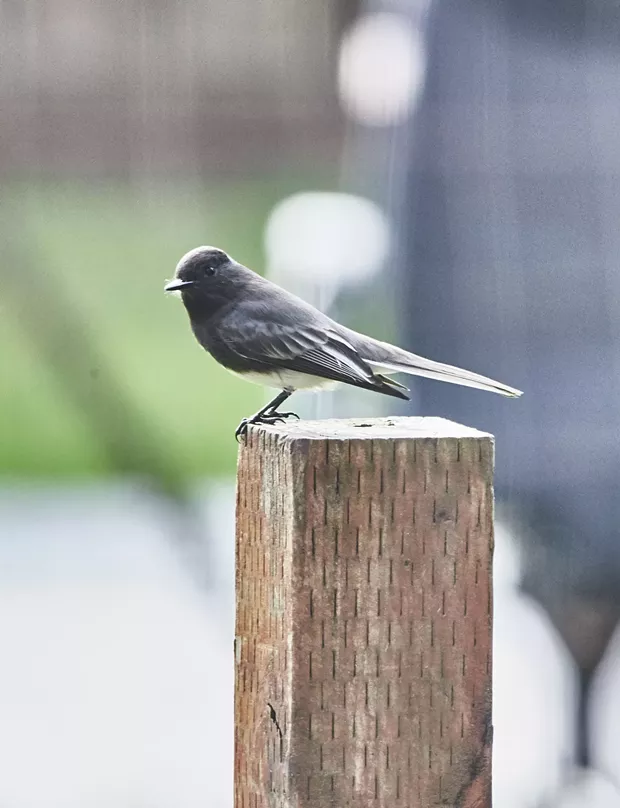 Photo by Anthony Westkamper
Black Pheobe (I think).
Shortly after the robins left the yard, a black Pheobe arrived to perch and await prey. The dearth of insects sent it on its way after only a few minutes.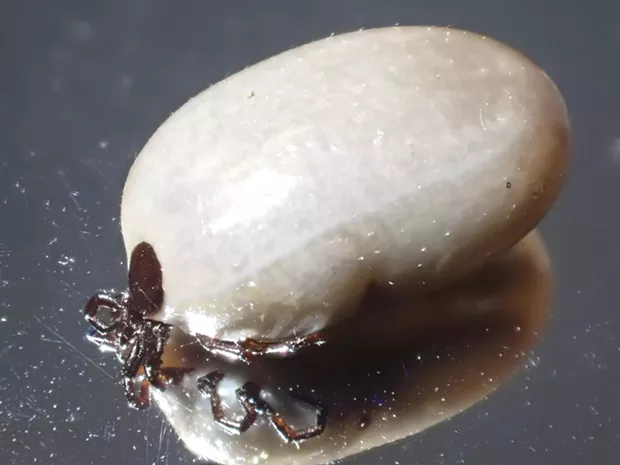 Photo by Anthony Westkamper
Black legged tick female engorged on blood on a mirror.
In my last piece, I mentioned an engorged tick I found. Although I don't seriously collect, I always kill ticks when I find them. This one gave me the opportunity to try out a new preservation technique I'd read about: Floating them in alcohol based hand sanitizer.
Photo by Anthony Westkamper
Same tick entombed in hand sanitizer for posterity.
As this was my first attempt at this method, I learned quite a bit. For smaller specimens, I like the little black capped 1 dram glass bottles. A thorough explanation of one process can be found
here
. I find fresh, soft bodied critters lose water to the alcohol through osmosis, which thins the gel and shrinks the specimen. In the case of the tick, it reduced its size by about half, intensified its redness (presumably from the hemoglobin of its last host) and allowed it to drift slowly to the bottom of the vial. I removed the thinned gel and replaced it with fresh, and my specimen now stays shrunken and suspended.