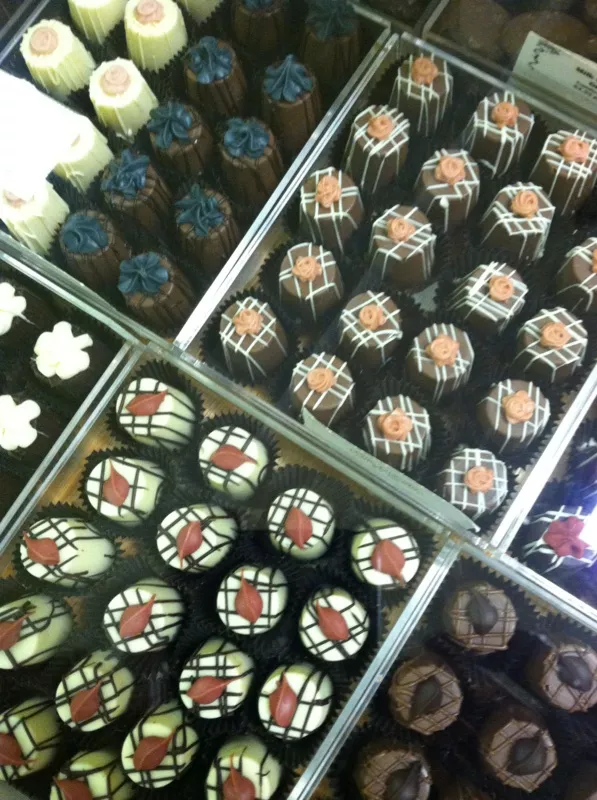 Jennifer Fumiko Cahill
New owner, same creamy filling.
Well, not really, but it's fun to say. Brace yourselves, people: Venlo has a new owner. Jonah Ginsburg, a real estate agent at Mikki Moves, saw the listing in the office and decided to buy the Old Town chocolate shop. He says he's not a chocolatier, but he's learning. And he's got help. Manager Ken Buntin, who's worked there for 20 years, ever since he started out "boiling caramel on a tiny stove," is staying on at Venlo with the rest of the staff. The transition will not affect candy production. (Collective sigh of relief.)
Jacques Holten, owner of Sjaak's Organic Chocolate, says, "It was time." Separating the Venlo brand had already been necessary for Sjaak's to be certified organic. There had been discussion of selling in the past, but the staff only learned the deal was actually happening a few days before the sale closed.
While Venlo in Eureka will be separate from Sjaak's Organic Chocolates in Blue Lake and Petaluma, much of what's in the boxes will remain the same for the time being. Buntin and Ginsburg are keeping the classics and opening up the recipe book for new confections now that non-vegetarian ingredients are on the table.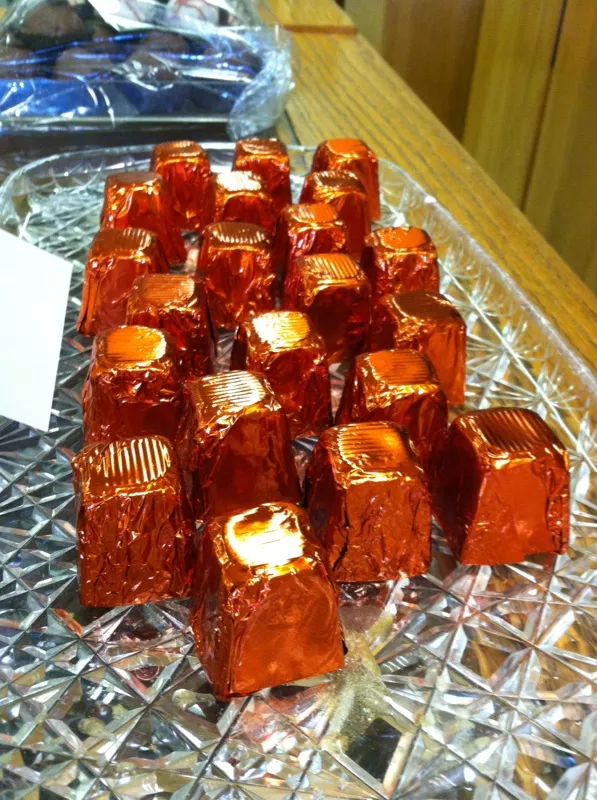 Jennifer Fumiko Cahill
Chocolates filled with orange liqueur.
What does that mean? Vegans: You can still get your dark chocolate fix. Non-vegans: you can now get rocky road with real marshmallows.
In fact, new items are already on the counter, including chocolate strawberries and boozy Grand Marnier cordials. This reporter tried the cordial ($2.75) because the public has a right to know, and they it both 'lish and totally fine at your desk, unlike an actual shot.