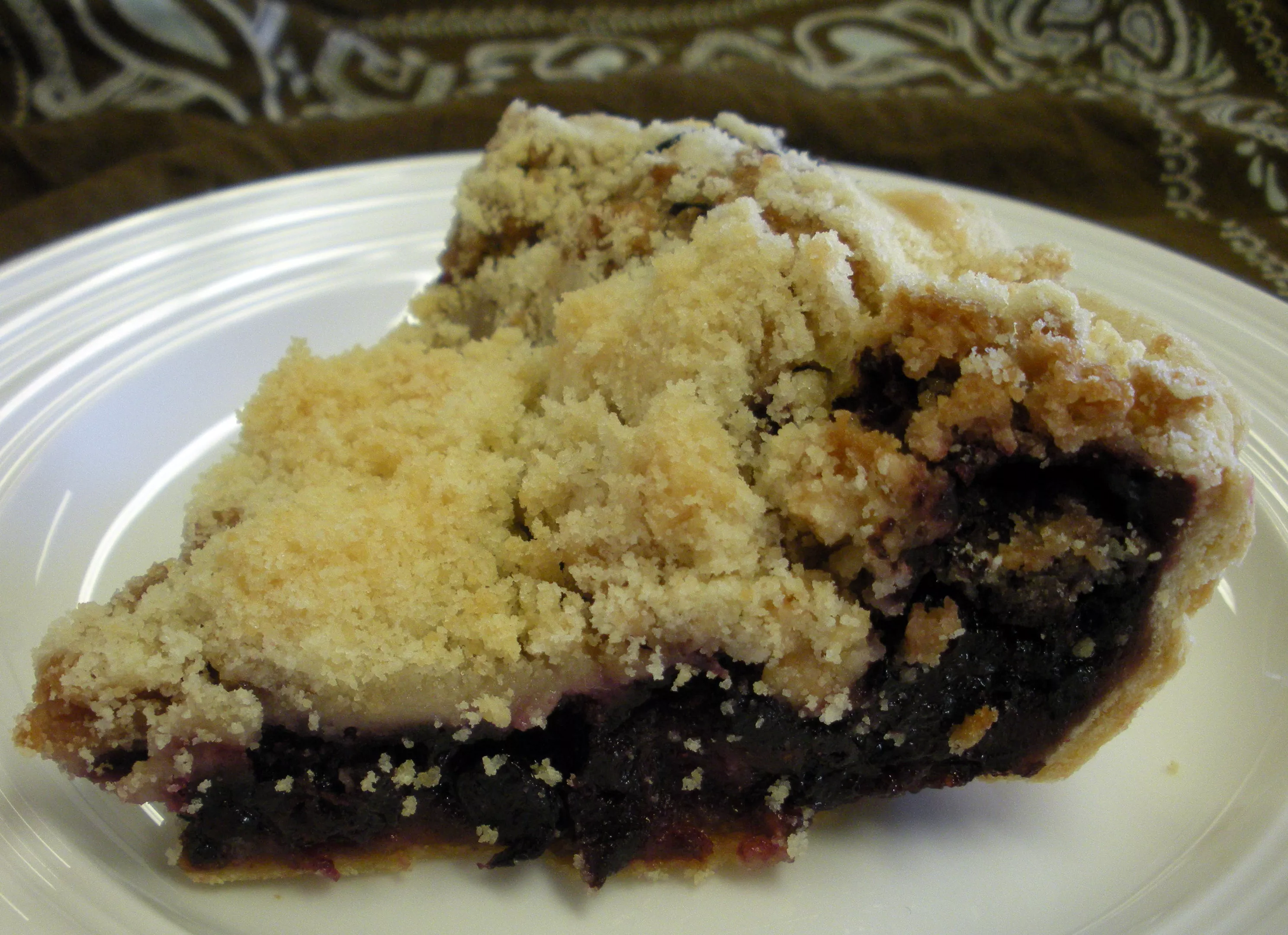 Jennifer Fumiko Cahill
The Very Berry at Ferndale Pie Company.
Have cupcakes had their moment? Is it time for another dessert to step up to the plate?
Got a tip about the Very Berry pie at Ferndale Pie Company (543 Main St., Ferndale), specifically the crumb-topped one. (If you have a lead on a favorite dish in Humboldt, now would be a good time for you to shoot a quick email to Jennifer@northcoastjournal.com. We'll wait.)
If pie goes the way of the cupcake, it's going to mean elaborate, new-fangled fillings and thematic decoration. If/when that happens, you will be glad Ferndale Pie is making straightforward, homey pies. The Very Berry has strawberries, blueberries, raspberries and blackberries ($3.75 slice). I like a darker crust, but pale, abundant crumb topping has its fan base, and I respect that. Also, if you long to eat homemade jam from the jar, but the Man is keeping you down, this is your pie.
Jennifer Fumiko Cahill
Giant brownie tip: Lift with your legs.
Of course this could be a turning point for the brownie instead. The enormous flaky one above the row of pies drew me in — it's large enough for its own magnetic field ($2.75). So I tied it to the roof of my car like a mattress and headed back to the office, where it was pronounced fudgy and rich and actually better than the pie. One of these and a pot of Irish coffee could get you through a level-5 break-up.
What yumminess is getting you through the dark times, Humboldt? Email Jennifer@northcoastjournal.com and we'll check it out for Hum Plate.