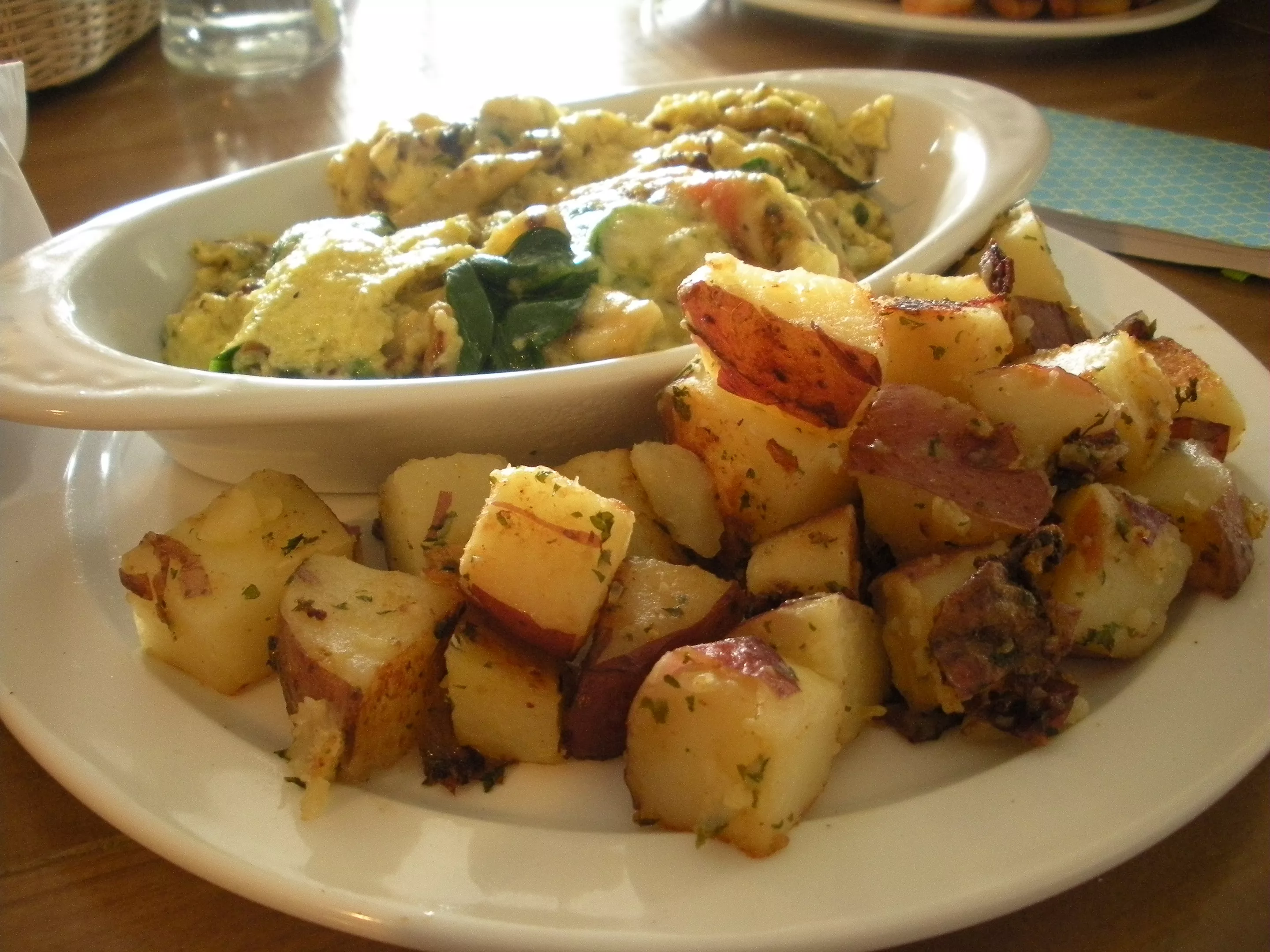 Jennifer Fumiko Cahill
Green is good.
T's Café has taken over the old Crosswinds location in Arcata (860 10th St.), whispering the three words we all love to hear: breakfast all day. And breakfast, as tipsters promised, is indeed the thing to do. Manhole-cover pancakes (banana pecan, apple cinnamon) went by as we waited for the Green Omelet ($9.50) and biscuit and gravy ($1.75 extra).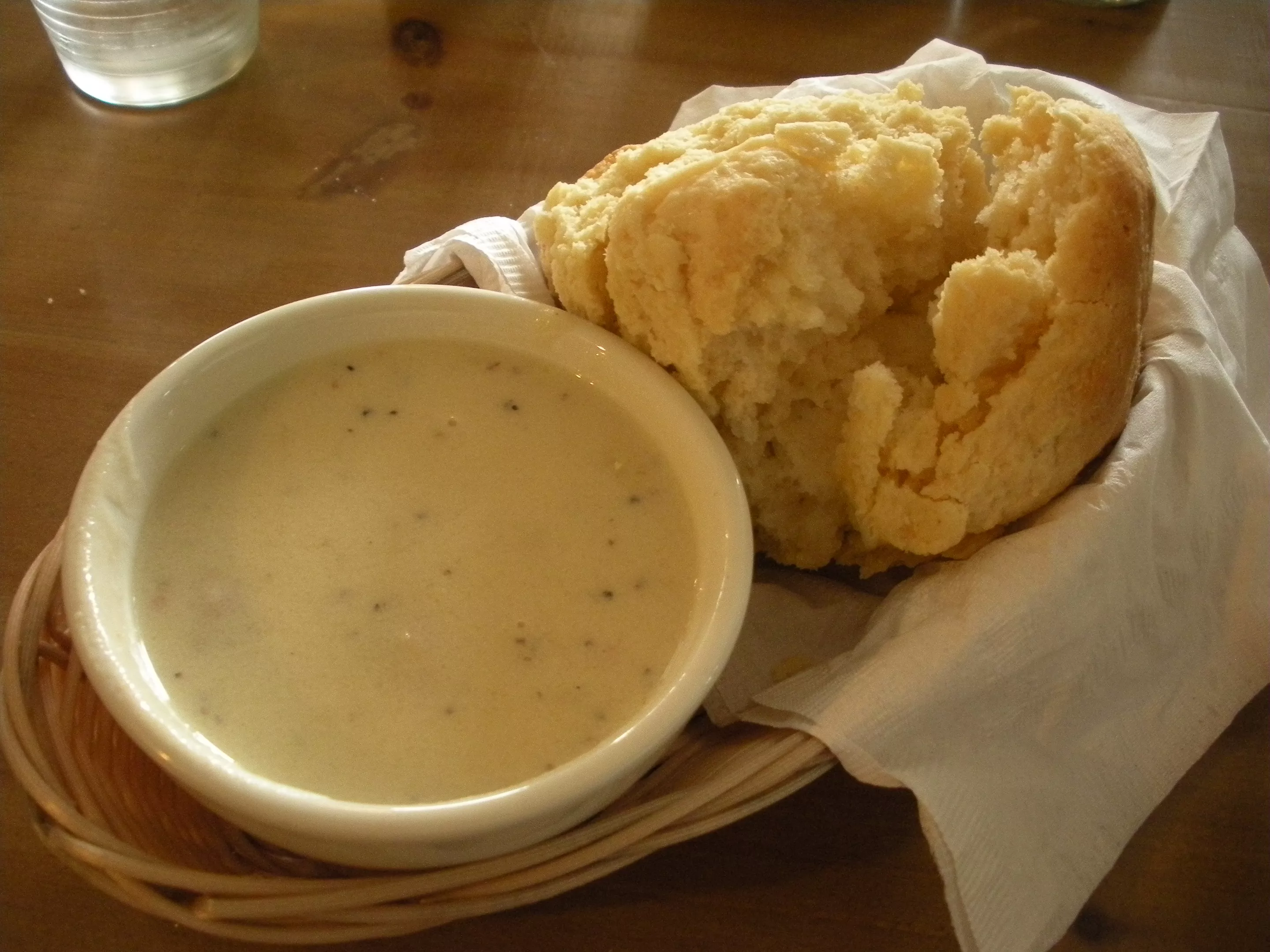 Jennifer Fumiko Cahill
Fluffy as Bob Ross' happy clouds.
A staffing crisis slowed things down, but all was forgiven when the pesto-slathered omelet showed up stuffed with grilled veggies and melted cheese. The red skinned potato home fries were crusty and firm. You aren't going to make this for yourself. You just aren't. What was that word you learned for fluffy clouds in science class? Cumulonimbus! Such were the scratch-made biscuits that came with a dish of mild, soupy gravy that, while creamy, didn't make returning to bed seem like the only option.