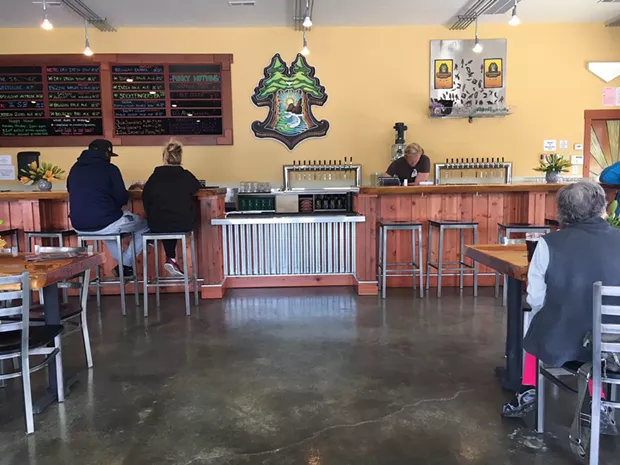 Photo by Jennifer Fumiko Cahill
Inside the new taproom in Eureka.
If you've been driving up and down Myrtle Avenue in Eureka and wondering when that new branch of Redwood Curtain Brewing Co. is going to show up, you're not crazy. The offshoot of the Arcata tasting room opened Aug. 15 but it's hard to spot from the street, tucked as it is beside Boyd Sewing with only a modest sign on the dark glass door (1595 B Myrtle Ave.).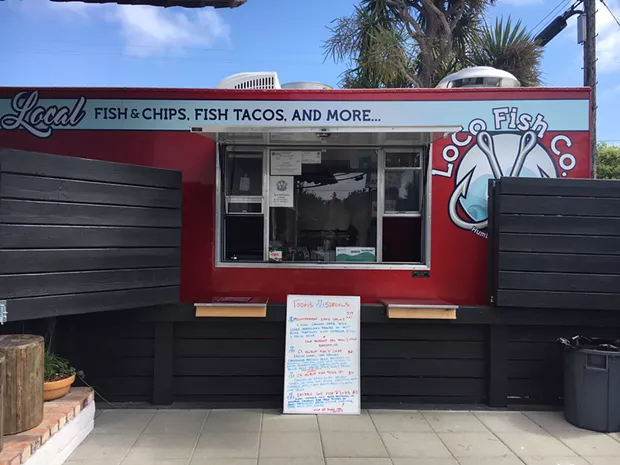 Photo by Jennifer Fumiko Cahill
Loco Fish Co. hawking seafood on the patio.
Inside, the setup is similar to the mother ship (minus the actual brewery), with a row of house taps, bar and table seating and a shiny new Loco Fish Co. truck outside serving up fish tacos, hush puppies and grilled cheese on the kids' menu. You'll still have to slip out to the truck's window for food but this time you'll pass through the brand new patio, complete with beer barrel seats and lawn games. And you won't have to hunt for the new location for long — bartender Aren Page assures us a big new sign is on order.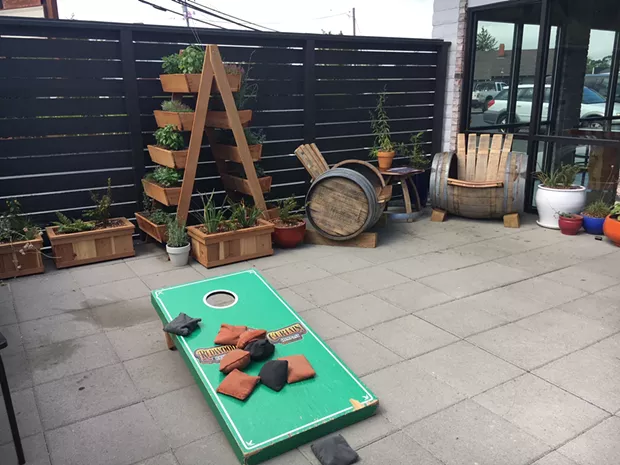 Photo by Jennifer Fumiko Cahill
You can't throw a beanbag without hitting a game of corn hole.