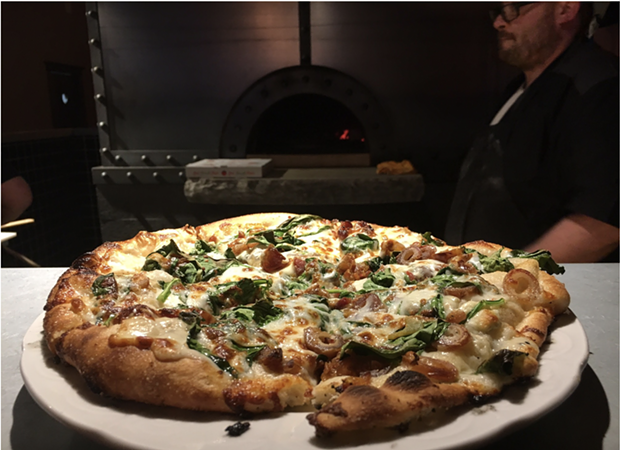 File
Pizza at the Diver Bar & Grill, where furloughed federal workers get a break during the shutdown.
Here we are on Day 30 of a partial federal government
shutdown
and those going without paychecks are feeling the pressure. The city of Eureka has set up a
GoFundMe
to help out local Coast Guard members and a handful of local restaurants and businesses are offering discounts to federal employees.
The Diver Bar & Grill is offering active Coasties with ID $4 pints and 50 percent off pizzas until the shutdown ends. Madrone Brick Fire Pizza and Taproom is offering one free meal to furloughed federal workers with ID. Six Rivers Brewery is giving federal employees 10 percent off their bills and some happy-hour pricing during the shutdown.
If the kids are getting antsy, Bounce-a-Palooza has announced via Facebook that federal employees with ID can bring them in for a free bounce. That ID will get you into the Eureka Theater for free, too.