If you've had the good sense to make your way to Five Eleven (511 Second St., Eureka) for its Tuesday through Saturday happy hour starting at 5 p.m., I sincerely hope you ate. The duck fat French fries — served in a steel cup with a triumvirate of ketchup, green goddess dressing and Sriracha aioli — are an impossible to refuse $4 ($6 regular small plate). They are also the most perfectly crisp hand-cut potatoes and a testament to the transformative power of rendered duck fat.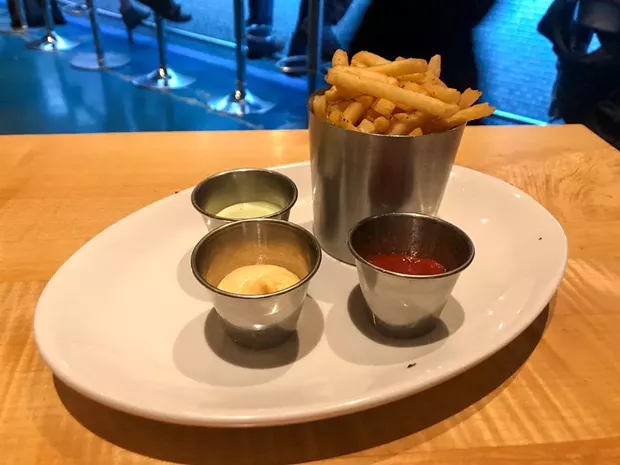 Photo by Jennifer Fumiko Cahill
Duck fat fries are the best fries.
Right below it on the menu is the polenta crostini, a grilled slab that is toasty along its edges and smothered in crimini and wild mushrooms in a velvety marsala sauce ($8 happy hour, $13 regular small plate). A sprinkling of parmesan and fried sage leaves boosts the depth of flavor and, rich as it is, one might consider struggling against instinct and splitting it to save room for further exploration.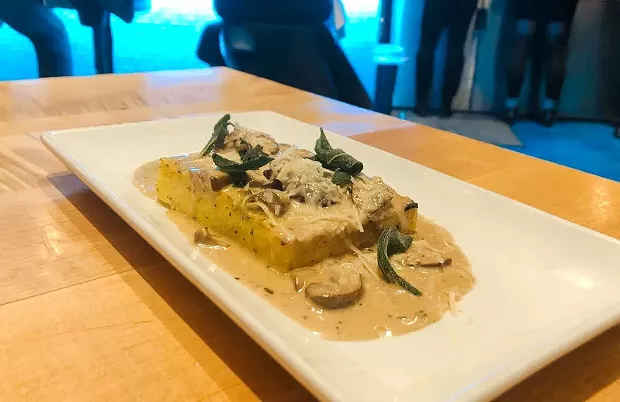 Photo by Jennifer Fumiko Cahill
The decadent wild mushroom marsala over polenta.
As happy hour stretches into dinner and dry-aged steak beckons, consider delaying the main course (or a softshell crab taco) in favor of a platter of a half dozen oysters ($10 happy hour, $15 regular small plate). The local Kumamotos arrive simply with a wedge of lemon and an airplane-hooch bottle of housemade hot sauce. Chef Josh Wiley's first foray into fermenting chiles has produced a light, clean heat that enhances rather than masks the flavor of the oyster and its briny liquor. For $4 you can slip the bottle in your pocket and see what else it complements at home.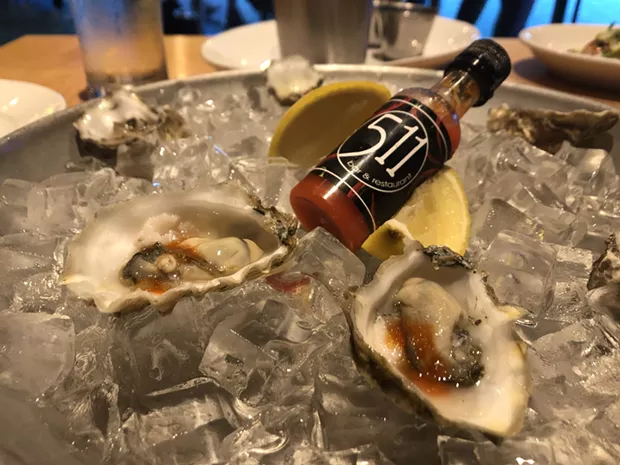 Photo by Jennifer Fumiko Cahill
Oysters and housemade hot sauce.