Lorrena and Joe Filgas, owners of Cafe Nooner, Cafe Nooner Too and their associated catering business, announced on Facebook that they will be closing the original Old Town location in Opera Alley due to the fallout of the COVID-19 pandemic. The couple will maintain the Henderson Center restaurant Cafe Nooner Too. Read the full post below.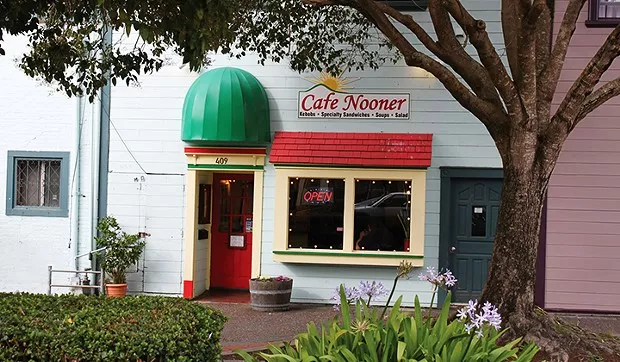 "Despite the federal disaster assistance loans we have received we simply cannot re-construct all three from what amounts to be a cold start status in a concurrent manner," states the post. "It's not a money issue, but rather there just aren't enough of us who are experienced and able to re-start three stand alone businesses concurrently and meet our standards." They also hint at a future venture to be named later.
In an interview with the
Journal
(
"Reopening Dining ... Or Not,"
June 4), Joe Filgas discussed the decision not to open either restaurant for dine-in service and the upheavals he sees in the restaurant industry at large due to the pandemic.
"You're going to see a major shift in the business model and how these businesses are run as long as COVID is around," he said. "Dine-in has died. Whether or not it will recover remains to be seen."