On March 20, after the county's shelter in place order began, Le Monde owner Alex Begovic posted on Facebook that the Henderson Center restaurant would be closed until further notice. The restaurant was already up for sale that month but, according to Begovic, the sale fell through amid shelter in place and by April he'd decided to close Le Monde.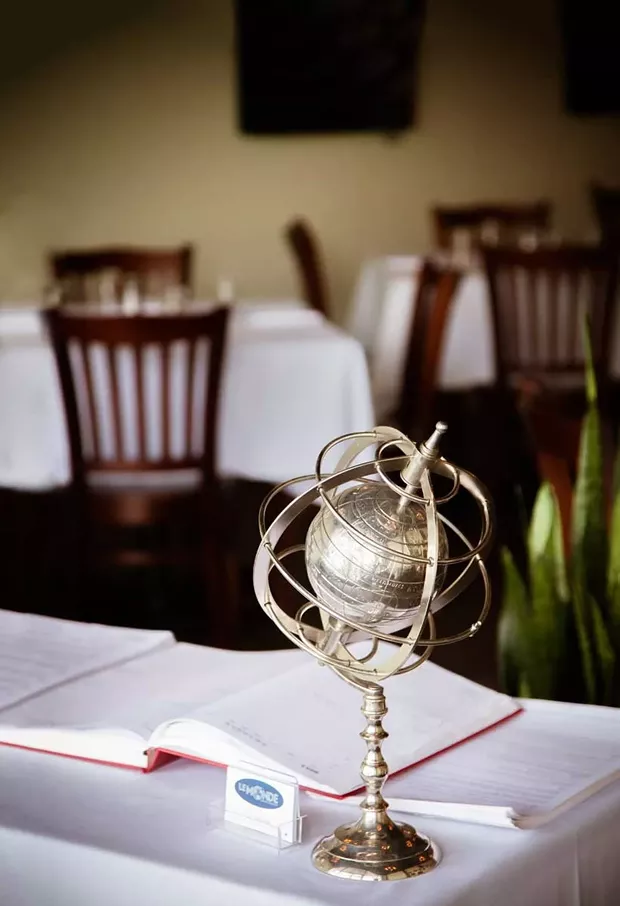 Photo by Amy Kumler
The reservation book at the former Le Monde.
Those gazing into the dining room through the glass to reminisce about the duck confit and crème brûlée will see signs of the next restaurant to inhabit the space, Manzanilla Restaurant. Chef David Velasco-Guzman is opening the Mediterranean spot with partner and sous chef Walter Rubke and Diana Guerrero Garcia, who'll be working in front of the house. Velasco-Guzman is currently head chef at Arcata's Plaza Grill and formerly at Fregoso's Comida Mexicana (once Savory Grill and Cafe), where he created the
Best Raw Oyster
at last year's Arcata Bay Oyster Festival — an al pastor-marinated Kumamoto. Rubke's local resume includes Cafe Brio and Restaurant Five Eleven.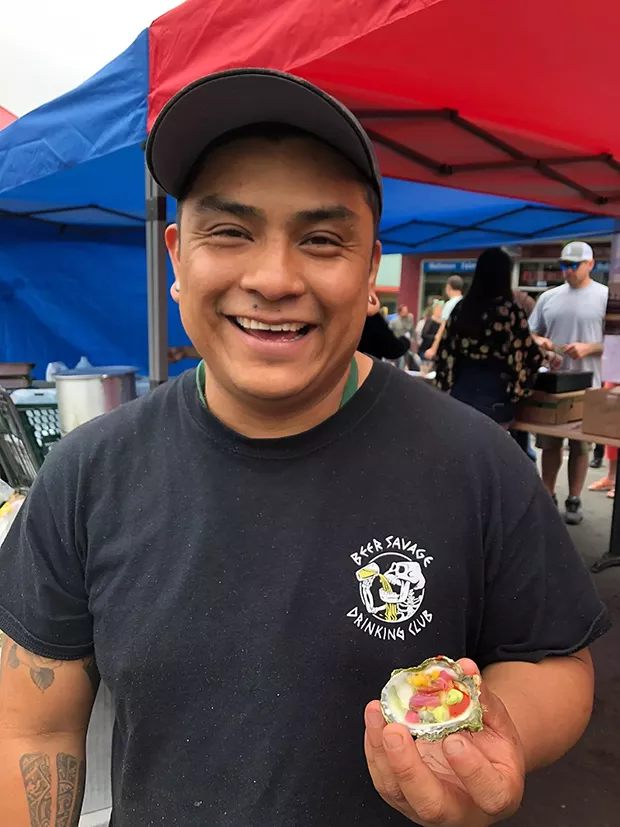 Photo by Jennifer Fumiko Cahill
David Velasco-Guzman with his winning raw entry at Oyster Fest last year.
Velasco-Guzman says they're shooting for a late-July opening and a menu with a focus on Mediterranean and Spanish flavors, with plenty of couscous, chickpeas, lamb, flatbreads and pizza. "We have the brick oven — we're going to use that as much as we can. [We're] trying to make out own bread," he says, adding the menu is still a work in progress. Keep your eye out for his cheesecake crème brûlée, though. "It's time to play around in the kitchen a little bit more."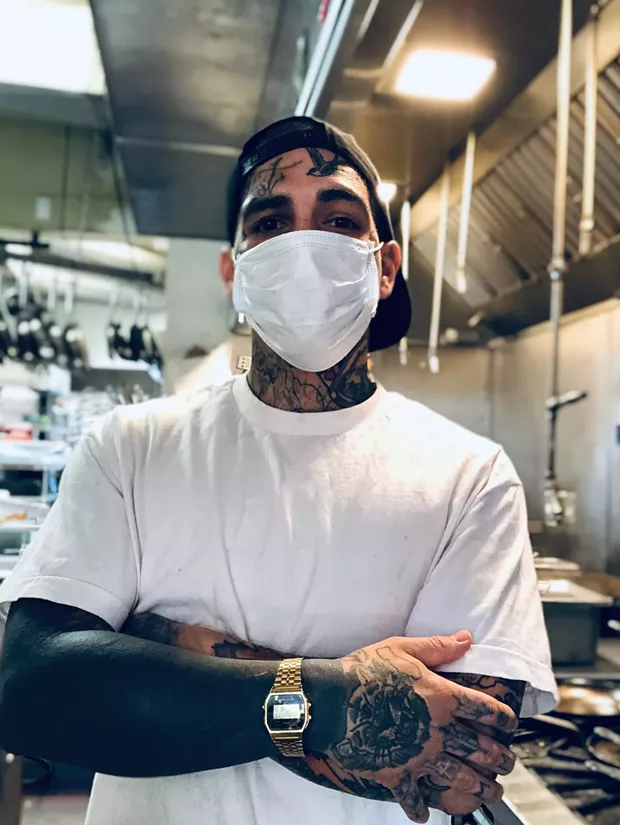 Submitted
Manzanilla's co-owner and sous chef Walter Rubke.
Manzanilla will offer takeout and, with its broad floor plan, possibly a couple of tables for dining in. The pandemic and subsequent shelter in place have been tough on restaurants, and it might seem like a difficult time to open. But Velasco-Guzman is optimistic. "At the same time it's kind of a good thing," he says. "Restaurants are starting to come back, a little slow, but that actually gives you time to work on recipes. ... It's gonna be hard but it's gonna be good."