After delays due to weight and price negotiations, and despite rough seas over the weekend that led to one fishing boat requiring rescue by the Coast Guard, Humboldt welcomed crab boats to its docks and their haul of Dungeness to its tables. Boats like the
Sandy B
,
The Corregidor
, the
Josie L
and the
Jenna Lee
pulled the coveted crustaceans from their live wells for customers who came to the docks for the first taste of the season.
Photo by Mark McKenna
Tony Burris of the Corregidor weighs crab for former Eureka mayor and coroner Frank Jäger.
Photographer Mark McKenna shot the welcome sights at Woodley Island Marina on Sunday and Monday. Revel in the slideshow below.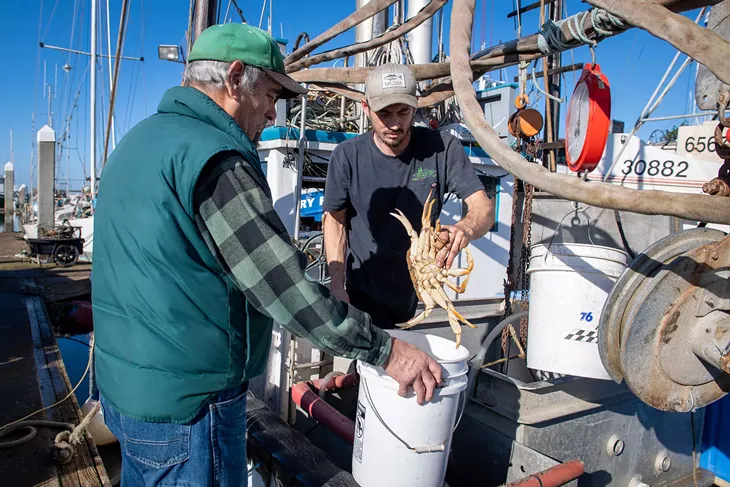 12 slides