With insurrection fresh in our minds, you'd be forgiven for mispronouncing the name of the Couxp food truck lately parked by Pacific Outfitters in Arcata Monday through Friday. But the chickenwire detailing and the smell of Buffalo sauce should announce its poultry-centric mission of fried chicken sandwiches and wings. After a Feb. 1 soft opening and a week of customer feedback, owner Cormac McGrady is finalizing the menu.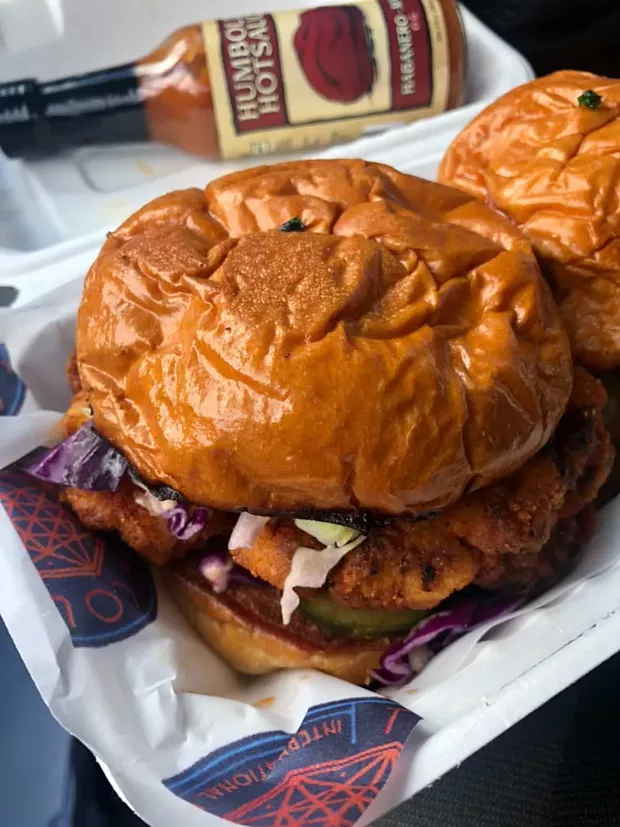 Submitted
Couxp brings Tennessee hot chicken to the North Coast.
McGrady grew up in Kneeland and says after he caught the restaurant business bug as a teenager at Los Bagels, went on to graduate from the Culinary Institute of America and work in a handful of restaurants around the state, Ocean Prime in Beverly Hills, Solbar in Calistoga and Seersucker in San Diego among them. A return to his Humboldt roots, he says, led to a stint at Salt in 2019 and, eventually, the idea for a mobile chicken sandwich business. While the country was obsessed with Popeye's spicy chicken, "In my head I was like, this is not hard to do with better ingredients and sourced locally." He says he found encouragement looking around at specialized, locally sourced food trucks that were thriving, like Loco Fish Co. and Roman's Kitchen, and then found some wheels — the old Nature's Serving truck, now made over.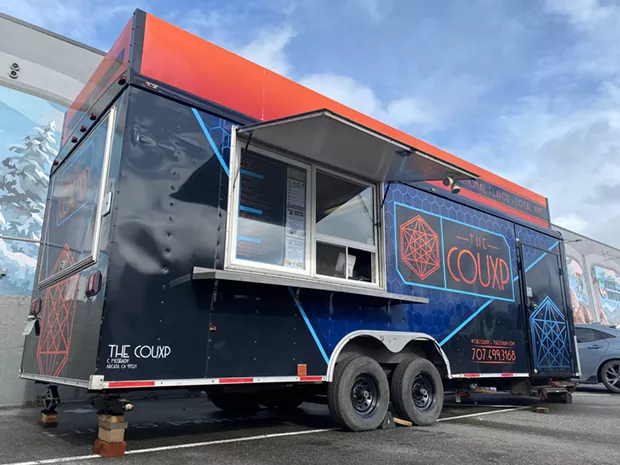 Submitted
The Couxp's wheels.
Once the menu reshuffling is finished, McGrady says the buttermilk-brined and fried thigh meat sandwiches will include: the OG Couxp with homemade pickles and slaw; the Buffalo sandwich; a spicy Korean version with pickled daikon and carrot, kimchi slaw and
gochujang
; and a take on Tennessee hot chicken, developed with the help of a Tennesseean on staff. Expect to see other hot options as Humboldt Hot Sauce pitches in with its Carolina reaper sauce. There are sides like parmesan truffle fries, and wing fans will find sticky Thai, lemon pepper parmesan, Buffalo and Carolina reaper pepper options, as well as specials.
Submitted
Parmesan truffle fries on the side.