Two odd things found at the Arcata Marsh of a Thursday afternoon:
A federal reserve note worth ten dollars American, right in the middle of the path with no one in sight.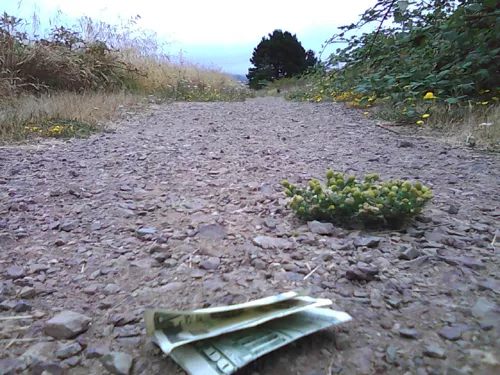 A malformed dog licking the crank of a partially dismantled bicycle.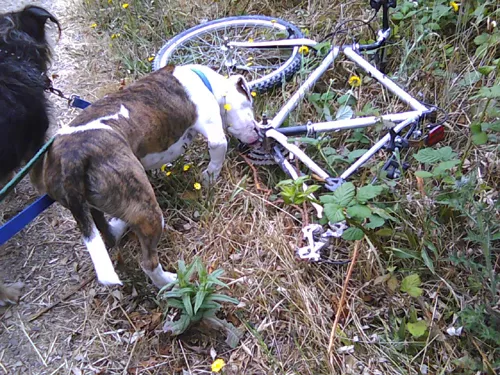 Granted, it was my dog, but still...odd.