UPDATE #2: The T-S has the details.
UPDATE: Busted.
County Drug Task Force officers gave four loud repetitions of "Police Department! Search Warrant! Demanding Entry!" before busting open the front door. Inside an attached studio building they found processed marijuana, packaging material, two scales and seven grown lights feeding an untold number of two- to three-feet tall mature marijuana plants.
"It doesn't appear anyone is living in there," said HCDTF Commander Jack Nelson. The fire marshal and a building inspector were also on the scene. Nelson said that, with the confirmed grow, the drug task force would now head to two more properties with the same listed owner. The owner's name has not yet been released.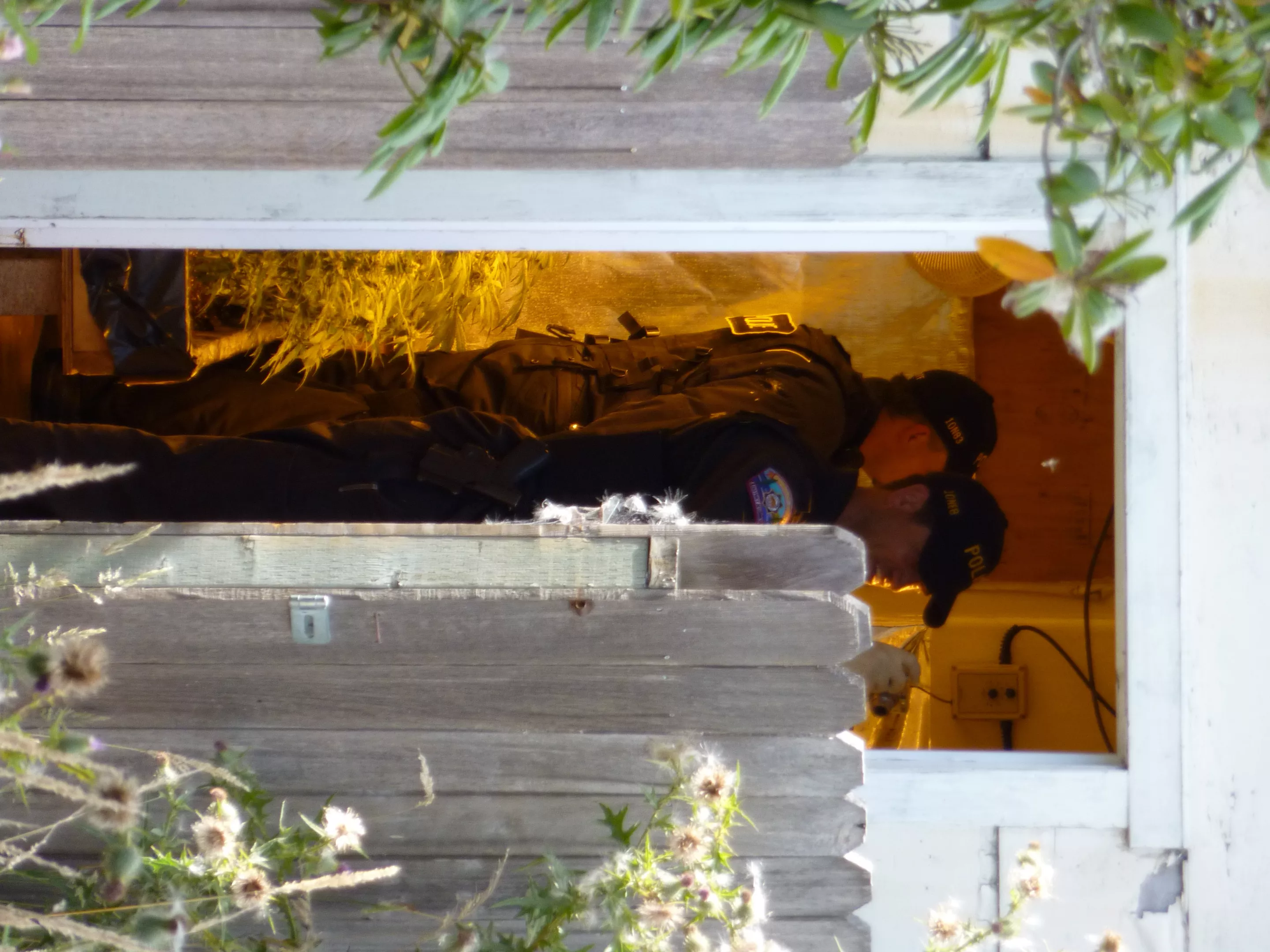 It's goin' down. The Arcata Police Department and the Humboldt County Drug Task Force are currently milling about a house on the 200 block of G St. in Arcata, peeking in windows, snapping photos and chatting on cell phones while they wait for a search warrant to arrive, according to HCDTF Commander Jack Nelson.
"We suspect it is a grow house," Nelson said. PG&E reportedly contacted the APD requesting a civil standby during a power theft investigation. The power company suspects the owners of having rigged a bypass to steal electricity.
According to neighbors, the house is owned by a local family, some of whom live in McKinleyville while others live in either Fortuna or Bridgeville. Nobody lives in the Arcata house full-time, the neighbors said.
The Journal is on the scene. Stay tuned.