management.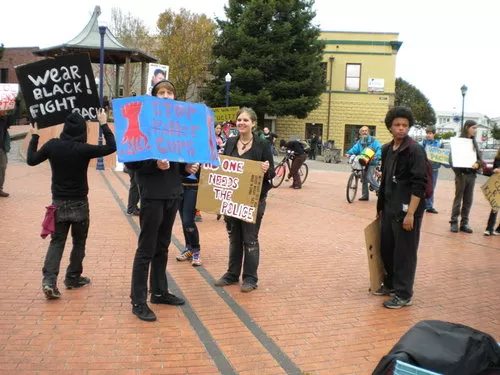 The Journal 's Andrew Goff reports:
At 2:15 a group of about 50 protesters led by Verbena and made up mostly of teens marched to the gazebo for "Days of Action Against Police Brutality". They will be landing at several Eureka sites today ending at Eureka City Hall for a candlelit vigil for Chris Burgess at 7 p.m.

Some of the chants:

"Hey, hey. Ho Ho. Police brutality has got to go"
"No rest, no peace. Til police are off our streets"
More pics follow.