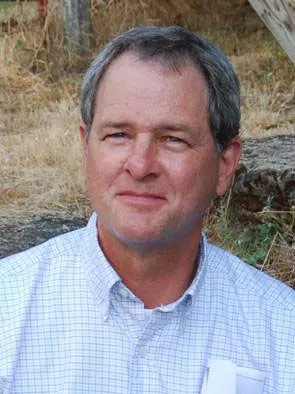 Professional real estate appraiser Jon Brooks will formally announce his candidacy for Humboldt County Assessor next Monday, Feb. 22 at 5:30 p.m. at the Hotel Arcata, according to a release sent to the Journal . In vying for the surprisingly competitive position, Brooks will be challenging Assistant Assessor Mari Wilson and former Second District County Supervisor Johanna Rodoni, both of whom have already announced their candidacy.
Click "more" to read the release.
Brooks has over twenty years experience in the property valuation industry and has been a resident of Humboldt County for over 30 years.
"I am running for the office of County Assessor because business as usual is no longer an option. We are facing unprecedented economic challenges. Public officials must do more with less. This requires capable leaders with solid training, experience, vision to solve the tough issues, and an unwavering commitment to fairly serve all of the people of Humboldt County. I believe my education and experience uniquely qualify me to successfully meet the challenges confronting the office of County Assessor."

Brooks holds a BA in Economics from Sacramento State University and an MS in Agricultural Economics from the University of California at Davis. He is licensed as a Certified General Appraiser by the State of California to perform residential, commercial, ranch, timberland and all real property appraisals. He also holds the distinction of being the only Member of the Appraisal Institute (MAI) on the North Coast. Appraisal Institute professional membership designations are conferred on individuals who have met the highest appraisal education requirements and have demonstrated the highest quality appraisal experience and ethics.

Brooks currently serves on the County Williamson Act Committee, is on the Board of Directors of the Me'dil Institute, a nonprofit organization supporting Indigenous nature-based cultural practices, and is a Rangemaster at the Long Prairie Gun and Archery Club. He has also served on the Board of Directors of the Humboldt Bay Housing Development Corporation. His work experience includes over a decade of service with the City of Eureka as Property Manager and with the Eureka Redevelopment Agency as Housing Programs Coordinator, where he secured and managed over a million dollars in housing funds for the City.

"County government is challenging in the best of times, but more so now," said former County Administrator John Murray. "Until an outsider with new ideas breaks the forty year 'promote and elect from within the department' business-as-usual tradition, the important office of assessor will not improve from its current state. Jon Brooks is best suited for this challenging position."