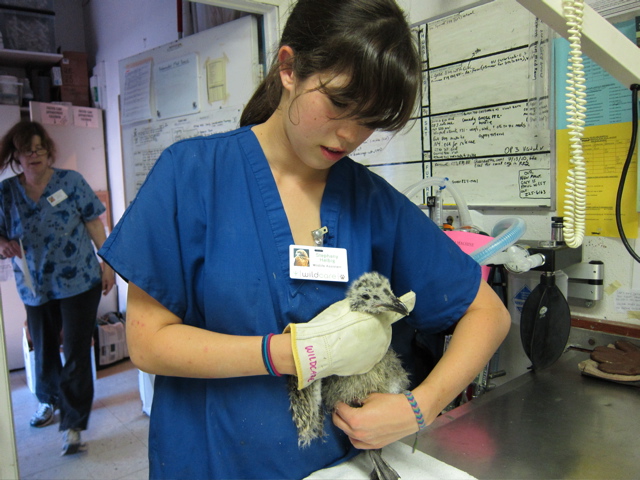 The Huffington Post has this story about "bird triage units" on the Louisiana coastline, where volunteers, including 20-year-old Humboldt State University student Stephany Helbig (pictured at right), are rescuing, washing and exporting birds who've been drenched in oil after British Petrolium's Deepwater Horizon disaster.
Downsides to the work? Hot, humid, 12-hour workdays clad in a Hazmat suit. Plus side: the birds in Louisiana aren't such massive a-holes:
"I much prefer the small size of the laughing gulls to the giant western gulls at home," Helbig said. "Less painful when fingers are near the beak region."